o-226-hale-ka-wailele-malu-ko-olina-beach-villa
Hale Ka Wailele Malu Ko Olina Beach Villa (O226) | Ocean View Resort Vacation Rental in Kapolei, HI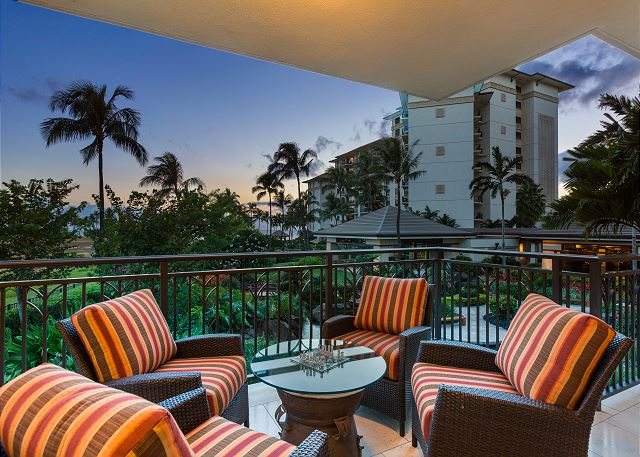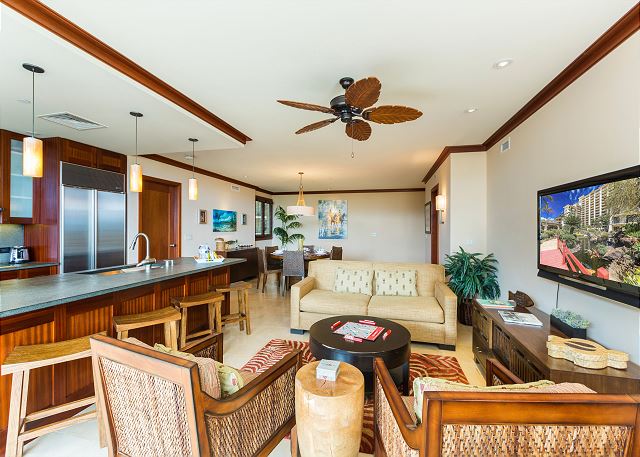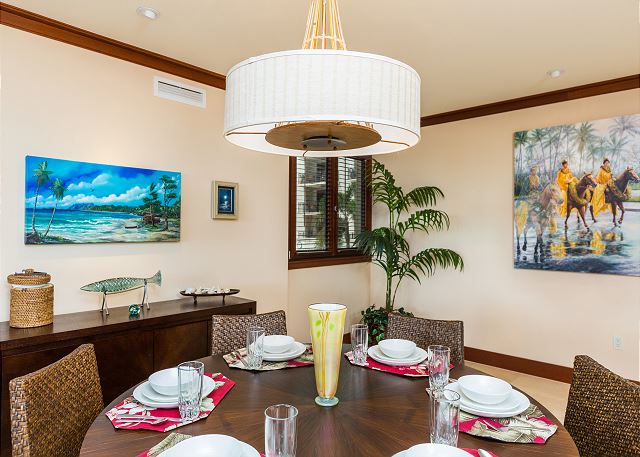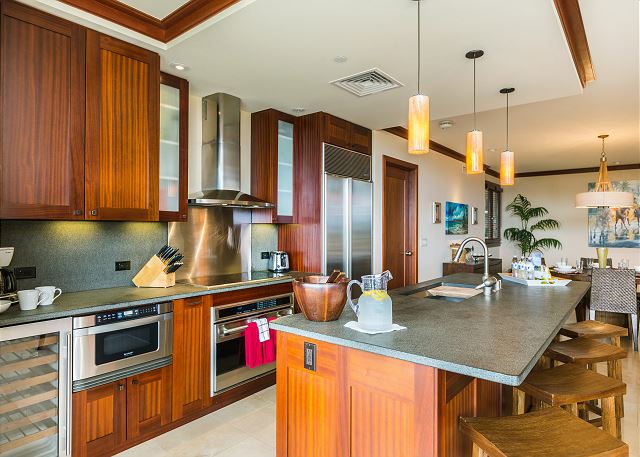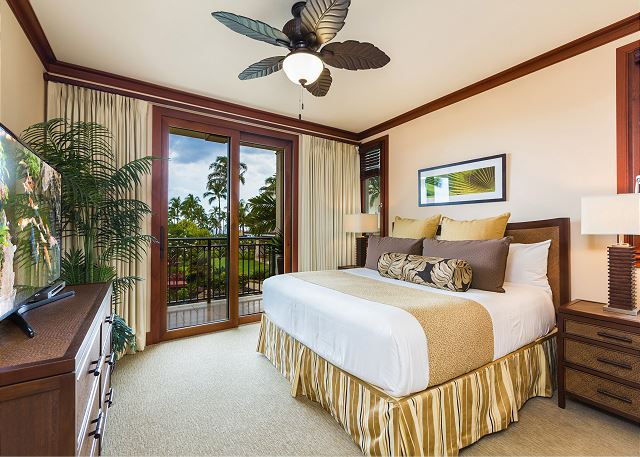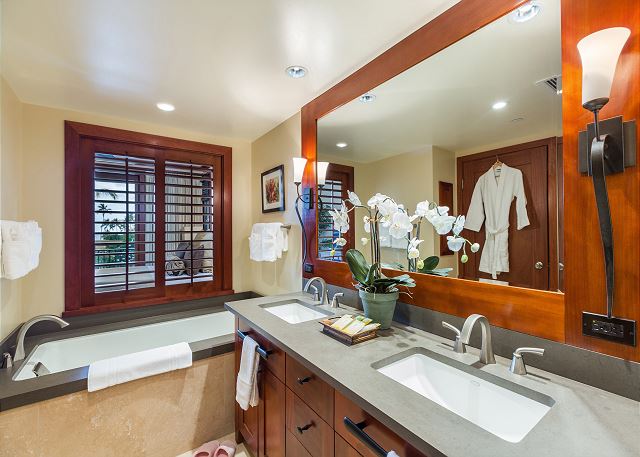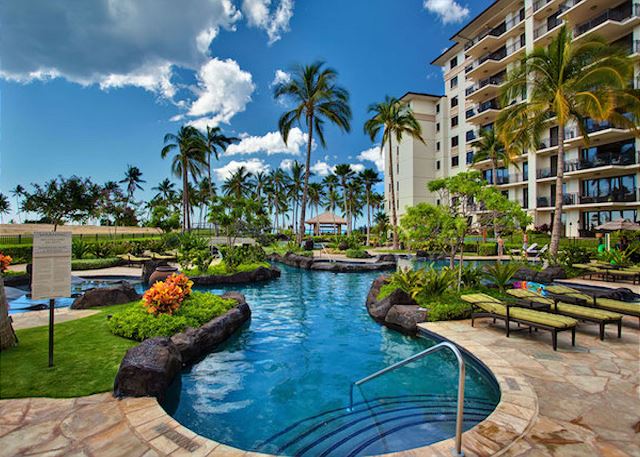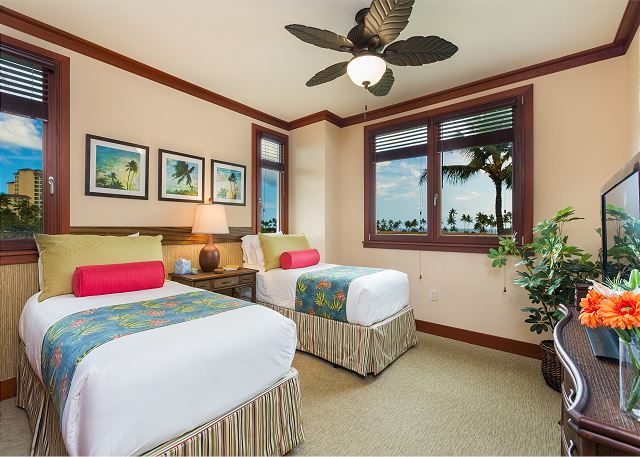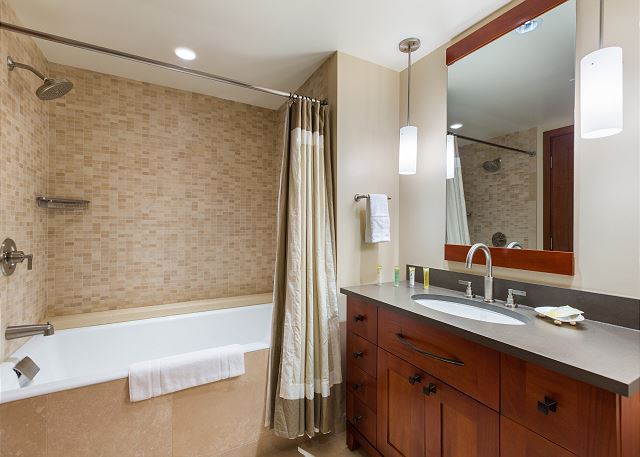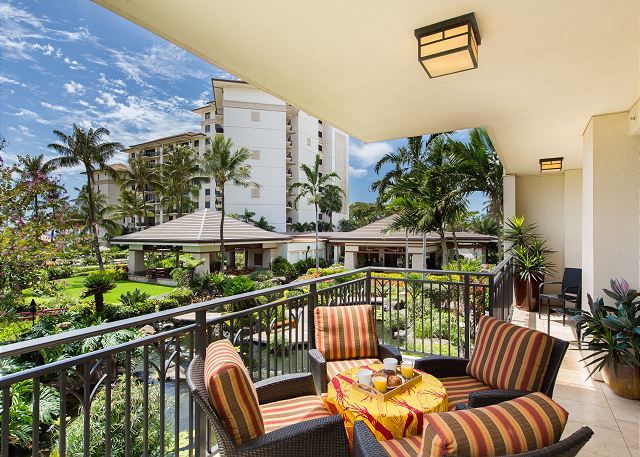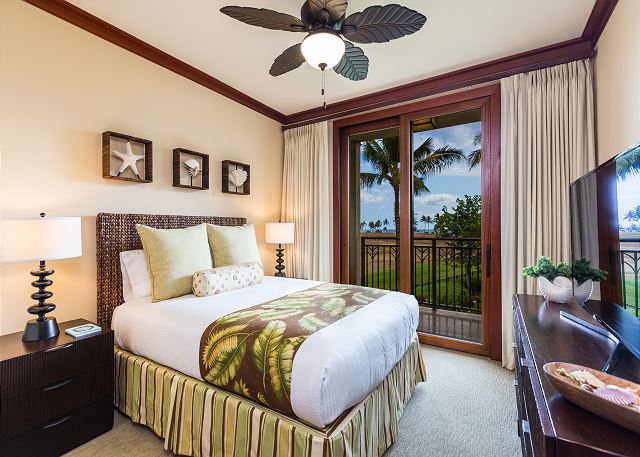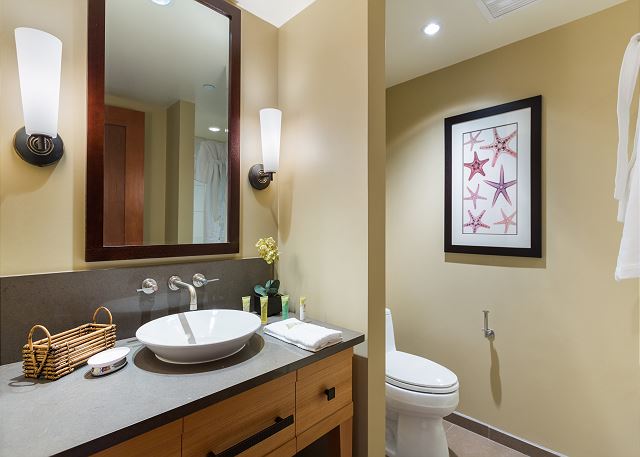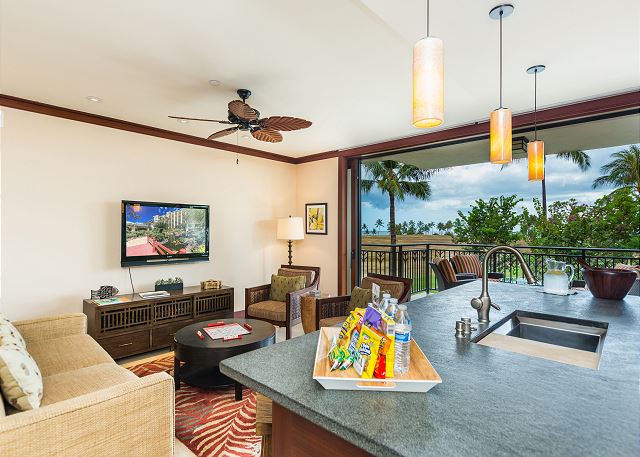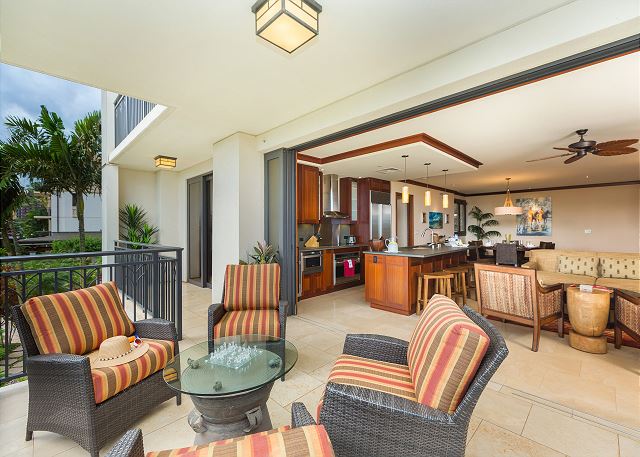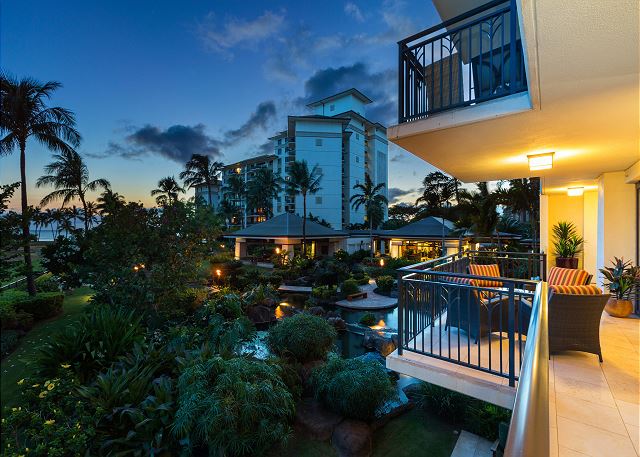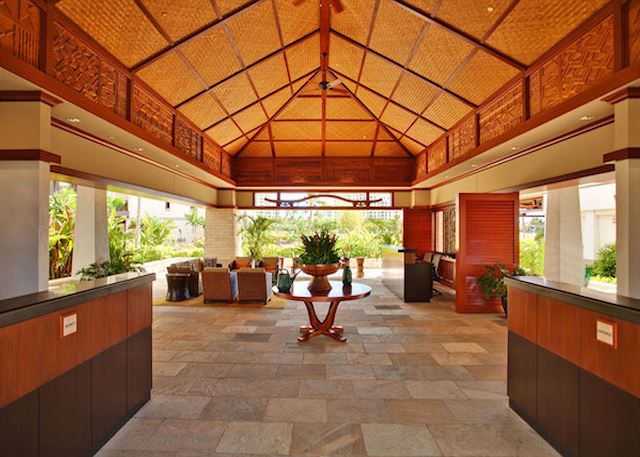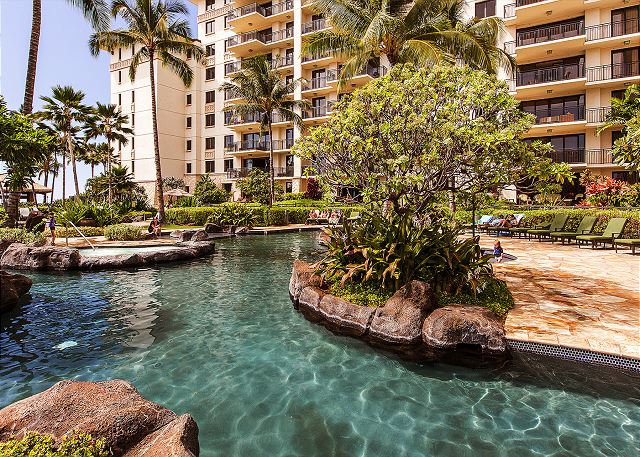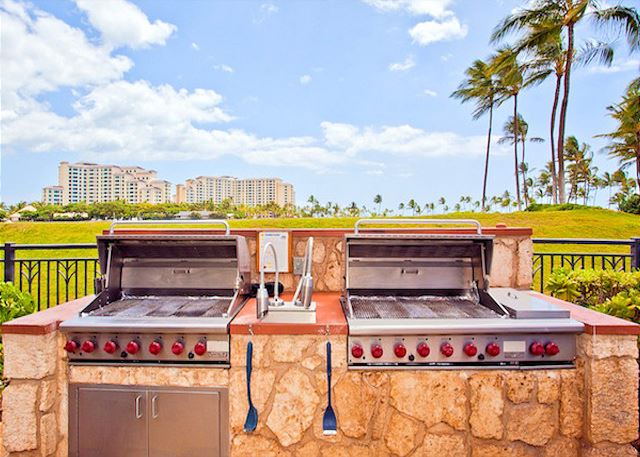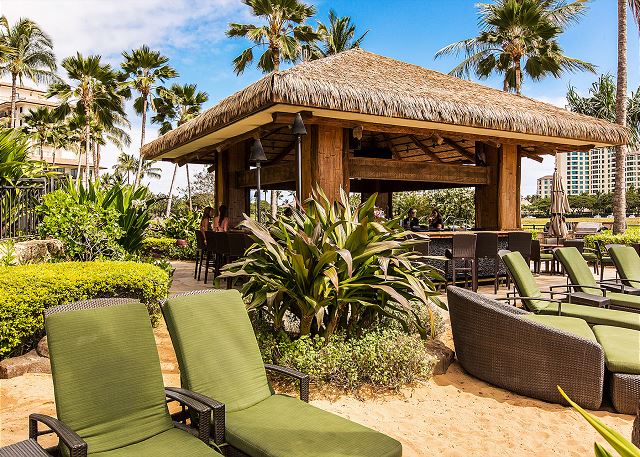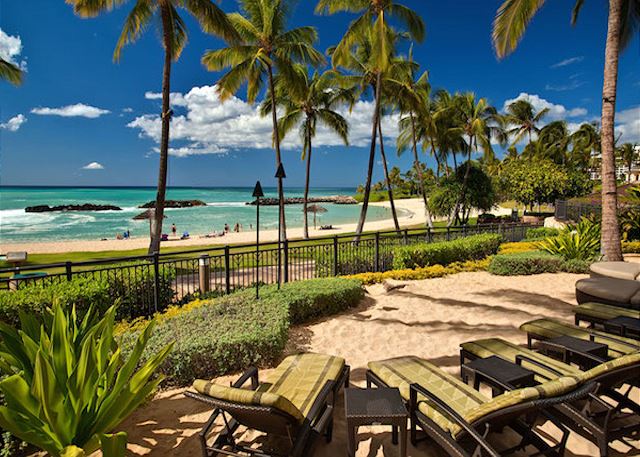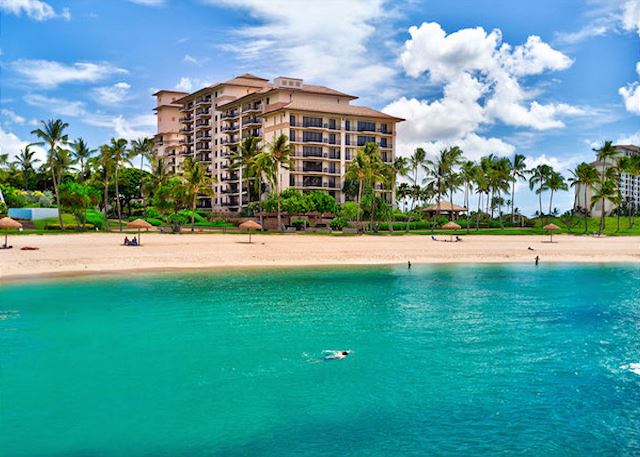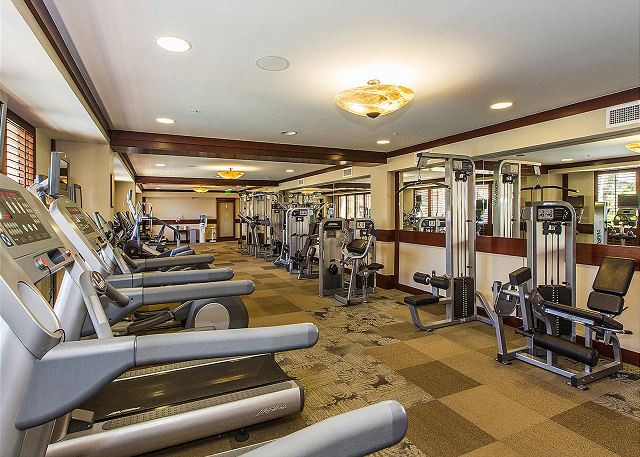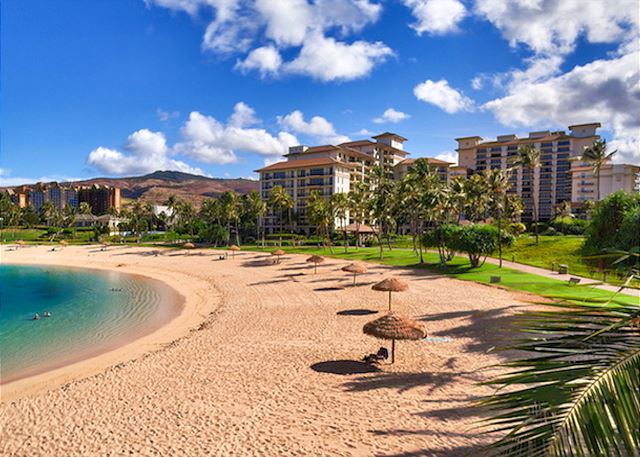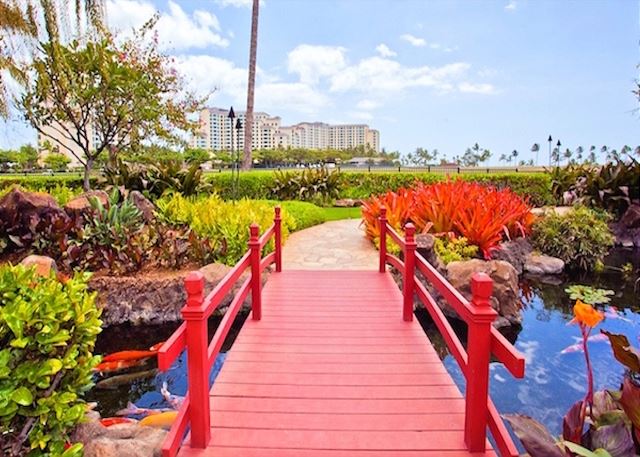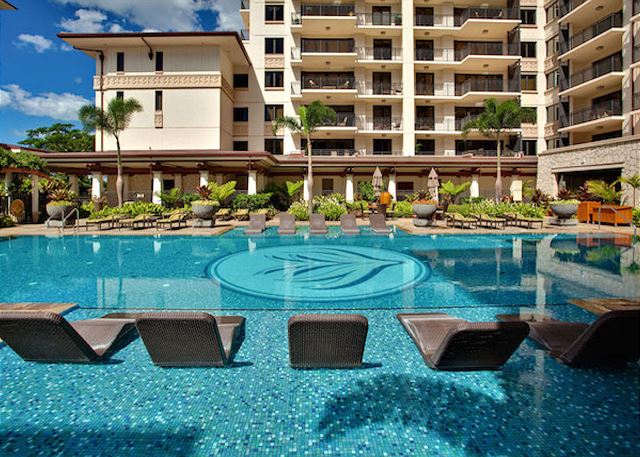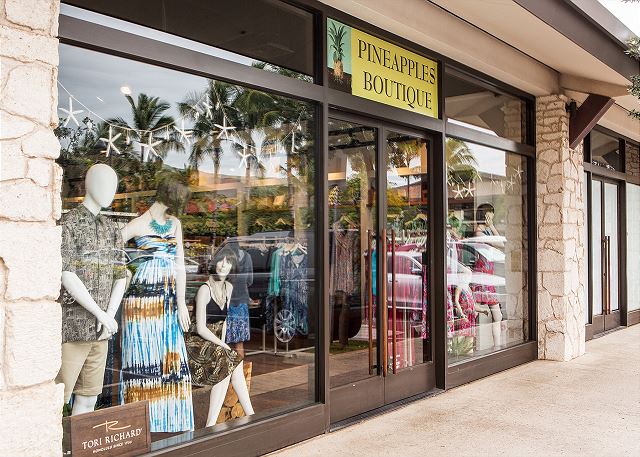 Book this LEGAL short-term beachfront resort vacation rental today with Love Hawaii Villas and experience "A better way to stay"! The property calendars and rates are up-to-date. Secure your preferred dates by booking online now! (Note: Do NOT wire funds to pay for a vacation rental. We do not collect wire payments.)
LOCATION: This Villa is located on the 2nd floor of the Ocean Tower at the Beach Villas at Ko Olina right on Lagoon 2.
"I have stayed in 5-6 different Villas, and this is my favorite thus far." (Guest comment)

E Komo Mai (Welcome!) and Mahalo (Thank You!) for your interest in our one-of-a-kind, luxurious Ko'Olina Resort vacation Villa!

Hale Ka Wailele Malu is one of the most unique and desirable Beach Villas in all of Ko'Olina. The large (1,650 sq ft) 3 bedroom, 3 bathroom, 2nd floor, ocean-facing Beach Villa is one of only four Villas (out of the 247) that fronts the soothing and tranquil Koi ponds and relaxing Ko Olina waterfall feature. This Villa was actually THE model unit during the original developer sale and it epitomizes the very best of what the Beach Villas Resort community has to offer!
"This is one of the most exclusive properties in all of the Ko'Olina Resort!" (Guest comment)

All bedrooms and living areas in this villa provide water/ocean-facing views. As the developer model, this unit also includes quality furnishings that are in excellent condition. Be one of the first Guests to experience the Hale Ka Wailele Villa, which was only made available to guests as of summer 2016.
BEDROOM DETAILS FOR THIS VILLA:
- Master Suite with en suite bath provides beautiful ocean, garden, pool and koi pond views and convenient lanai access. King bed, flat screen TV, ceiling fan, dresser drawers, AC thermostat, separate deep soaking tub and shower, dual sinks and walk-in closet.
-2nd Guest bedroom has a Queen bed and also features lovely ocean, garden, pool and koi pond views, as well as convenient lanai access. Flat screen TV, ceiling fan, dresser drawers and closet space. A bathroom with glass/tile shower is in the hall a few steps from the bedroom.
-3rd Guest bedroom also features scenic ocean, garden, pool and koi pond views. No direct lanai access from this room. This is like a 2nd master suite with a door that closes off both the bedroom and bathroom areas. The two Twin beds can be converted to a King upon request and with advance notice. Flat screen TV, ceiling fan, dresser drawers, closet space and a bathroom with a deep soaking tub and shower, all part of this 3rd bedroom suite.
-For groups with more than six Guests, fold-out futon pads and/or self-inflating air mattresses and extra bedding can be provided upon request. Note that this Villa has beds for six and can sleep a maximum of eight Guests.
"It's quiet and has a killer view!" (Guest comment)
All of the grounds at the Beach Villas can be navigated without needing to use any stairs. The common area doors throughout the resort property do not have automatic openers so Guests using a wheelchair may require assistance to open and close common area doors. We have accommodated many wheelchair users over the years and welcome your questions and inquiries.
(Please note that the Owners are allergic to smoke, and as such, we are not able to rent this Villa to groups with any smokers. This is a 100% smoke free property.)
*This property is privately owned and is professionally managed by Love Hawaii Villas.
ADDITIONAL INFORMATION AND DISCLOSURES:
1. Rates and fees are subject to change. 6-night minimum stay required
2. This vacation home has been registered as a Transient Accommodation with the State of Hawaii – HAWAII TAX ID #TA-146-084-0448-01
3. 92-104 Waialii Pl., #O-226, Kapolei, HI 96707
Book this LEGAL short-term beachfront resort vacation rental today with Love Hawaii Villas and experience "A better way to stay"! The property calendars and rates are up-to-date. Secure your preferred dates by booking online now! (Note: Do NOT wire funds to pay for a vacation rental. We do not collect wire paymen
Air Conditioning (Central)

Dolphin & Whale Watching Cruises

Hospitals & Medical Services
Thank you for entering your review. The review will become available to the system shortly.
Amazing Place
Rating:
Review Date: 02/17/2020
The villa was fantastic and the property was so relaxing. We will definitely be coming back.
Probably once in a lifetime... but hopefully not!
Rating:
Review Date: 12/20/2019
All of the photos and the description was completely accurate. We had a family of 4 adults and 3 children and stayed in a very nice 3 bedroom 3 bath unit. We went to the beach every day and played in the sand and water. We swam in the pool everyday as well. The sunsets at this location we amazing. We were surprised that the resort was not busier, which was a good thing for us. We would most certainly recommend the resort to others. If, in the future, we can financially afford the flights and stay we will most definitely come and stay here again. For us, it was a VACATION OF A LIFETIME!
Fantastic Vacation!
Rating:
Review Date: 11/12/2019
It was a family trip, 7 of us. This place was just perfect! Very spacious, nice decor, clean, pool, the beach was right in the front... it had everything we were looking for! Even snorkel gear and bodyboards. One disappointment was one of the pools was under construction (It said until mid-December) I think it's better to let guests know before hands... I was very disappointed with not able to use the lap pool. Other than that, it was great. We will definitely be back!
Perfect vacation get away
Rating:
Review Date: 09/22/2019
Our unit above the koi fish pond was perfect for our grandson and
family of 6 Each morning they loved seeing the fishes being fed and had experience of feeding them ourself. The unit was spacious well laid out and appliances to towels to utensils were clean and modern. We loved every moment we spent there as well as a family reunion while attending wedding at close by Hawaiian cultural institute All so conveniently located while the kids enjoyed seal turtle and fishes that nestled the beach and enhanced their swim and beach experience. Our grandchild was excited to have his first experience waddling in the resorts salt water pond All in all our perfect vacation spot and highlight of family time together. Thank u Amber for facilitating this.


Manager Response: 09/26/2019
Response from Love Hawaii Villas
Aloha Quan Ohana! Thank you for leaving your detailed review and for choosing to stay in the Hale Ka Wailele Malu Ko Olina Beach Villa (#O-226). This is a beautiful Villa in a wonderful location and it was fun to hear about the special experiences your family members had on the Resort property and at nearby attractions. Ko Olina truly is "A Place of Joy" and it was great that your Ohana was able to experience that firsthand on your recent trip. We hope to see you again at the Beach Villas at Ko Olina! Mahalo! - The Team at Love Hawaii Villas
Beautiful Condo & Setting!
Rating:
Review Date: 11/29/2018
We had a wonderful stay in this condo! It sat on the 2nd floor above a Koi pond/stream. The view of the lush landscaping was what it looked like in pictures. We loved the big sliding doors that opened to the patio. We ate all meals except two in the condo. We even fixed Thanksgiving here. Here are the only reasons I gave it 4 stars instead of 5. 1. It was suppose to sleep 8 people. The couch was small and not comfortable to sleep on and the thin mattress for the floor was used and didn't provide much padding. 2. When we checked to see if the couch made into a bed, we found a lot of crumbs under the cushions upon arrival. 3. A rug in the entry way would've alleviated a lot of dirt/sand on the tile floor. We took our shoes off upon entering the condo every time, but sandbstill found its way on the floor. There was only a broom to clean the large tile surface with. I would've mopped if there would've been one provided. Keeping sand off the tile floor would help keep sand off the carpeted areas.
All in all we would definitely stay here again. Beautiful and spacious.
The perfect villa.
Rating:
Review Date: 10/11/2018
The villa was great! It was spacious, well stocked with beach towels, beach chairs and a couple of boogie boards. Sitting on the lanai with a cup of coffee in the morning and a glass of wine in the evening was fabulous. The villa overlooks the koi pond which was very pleasant. Sounds of the waterfall were peaceful but at times a bit loud when conversing with our 80 year old dad on the lanai. All in all, it was the perfect place to stay. Hope to be back again one day!
Hale Ka Wailele Malu Ko Olina Beach Villa (O226)
Rating:
Review Date: 07/28/2018
The property description and pictures were spot on and it was the perfect place for our vacation. We happened to be there over 4th of July and we could see spectacular fire works right from our lanai. The villa was very clean very well maintained; had access to spices and laundry detergent. This villa was incredible and gave us a very peaceful relaxing vacation. Pools were not crowded and just steps to the beach. Some of the furniture starting to show some wear but stil in very good condition.
The perfect place to stay
Rating:
Review Date: 07/13/2018
What a perfect option for our visit to Oa'hu. We were able to conveniently explore the entire island and then return home to sit on the patio by the ponds, raid our stocked fridge and make iced drinks. We had two families and the three bathrooms give everyone the chance to have their own privacy. The staff and grounds are also top notch. Oh, and there are four televisions! One in each room and one in the living area. We didn't go to Hawaii to watch TV, but for those times that anyone wanted to catch a game or a show, they could either solo or as a group. I never want to stay in a hotel again.
The Photos Don't Lie!
Rating:
Review Date: 07/05/2018
Our family of 11 rented two Villas, one 3-bedroom (O226) & one 2-bedroom (O704). We loved both of the Villas and they looked exactly like the photos on the website!! We were not disappointed!! They were both very well maintained and had beautiful views of the ocean. The feature we enjoyed most in both Villas was the large sliding door that opened onto the lanai and allowed the wonderful tropical breezes inside. We enjoyed our morning coffee on the lanai and in the evening, our sunset cocktails. The management company was easy to work with, responding to emails promptly and helping us choose just the right units for our family. The grounds were beautiful and the staff was helpful and friendly. We LOVED the beach...easy access, uncrowded and great for swimming. If you wanted more 'action', you could take a short walk to the nearby resorts along the path. We prepared most of our meals ourselves in our Villas. Grocery stores were nearby and our kitchens were well equipped. I would (and have) recommended the Villas to friends. I would stay here again! The only negative for us was that the units were in two different towers, which we were told when we inquired about the units. The Villas were accessible by their own elevator. The units were not far from each other, but what we didn't know is that each elevator required its own key access. We were constantly having to go downstairs to give someone a ride up to the unit if they weren't carrying the key to that particular Villa. . It would have been easier if the Villa keys could be coded to allow access to both elevators or if a manual code could be provided to access the elevators. We managed and eventually set up a system that would work for us. This is just something to consider if you are renting two or more units.
Ko Olina Beach Villa 226
Rating:
Review Date: 04/25/2018
We had an absolutely wonderful time staying at Ko Olina Beach Villas! My boys, ages 11 and 13, rated this the best Hawaii family vacation we have had. The Villa was perfect. We loved the location, on the second floor, far enough away from the pool, a view of the ocean but also wonderful evening ambiance with the tiki torches. We grilled almost all our dinners and ate on the lanai. The lagoon water was perfect for lots of swimming. The staff was helpful with every small request we had. Our only wish was that all the gates wouldn't lock at 9 pm. It would be nice to have the pools available till 10 pm and not worry about being back from an evening beach walk before 9 pm. But everything else was just lovely. We would definitely come back here again!
Spring Vacation at Ko Olina with the family.
Rating:
Review Date: 04/17/2018
Fantastic, quiet location on Oahu and the Beach Villa's at Ko Olina are amazing. The complex wasn't that busy even though it was spring break and the beach in front of the resort was fairly quiet as well.
What I really liked is that the food stand at the front of the resort had $5 dollar hot dogs and $8 dollar beers. If you went up the beach to the Marriott they charged you $15 dollars for a hot dog.
Our suite was beautiful and the Koi ponds out front of our unit created some nice ambiance.
The whole Ko Olina area is really fantastic. Good places to eat, golf, Costco and Safeway are 10 minutes away and you are away from the chaos of Wikiki.
Great complex, well manicured, we would go back for sure.
The best Hawaiian stay!
Rating:
Review Date: 11/20/2017
A great villa in a great location, lots to do and see!
Heaven Again!
Rating:
Review Date: 10/17/2017
Our family just returned home from a week at the Beach Villas. We used three of the three bedroom villas and everyone was beyond happy. This is the fifth time we have stayed here. Of course, all of Hawaii is exotic and wonderful, but we love Ko Olina best. We enjoy visits to Waikiki, North Shore and even Disney's Aulani, but there is a powerful "coming home" feeling at the Villas. With all of growing tourism, we were worried things would change, but it is the same. The lagoon is not overcrowded. The pools are well maintained and fun. The grounds are always breathtaking and peaceful. Thank you! Thank you!
Great place with a view
Rating:
Review Date: 09/21/2017
We loved Ko Olina resort and villas . The villa was spacious and had the essentials for us to shop and use the complex to my needs and they also had Bbq's . People were friendly and the lagoon was easy walk over and less crowded so very convenient . 5 min drive was a local ABC store for items and Costco and target are 10 min drive from the villa . I would recommend this to anyone who likes the privacy and serenity plus they also have their own pools .
Your request has been sent. We look forward to meeting all your vacation needs!