o-1406-hale-ikena-ko-olina-beach-villa
Hale Ikena Ko Olina Beach Villa (O1406) | Ocean View Resort Vacation Rental in Kapolei, HI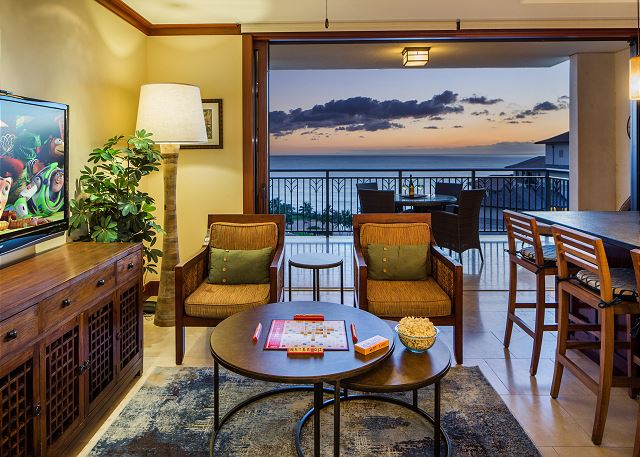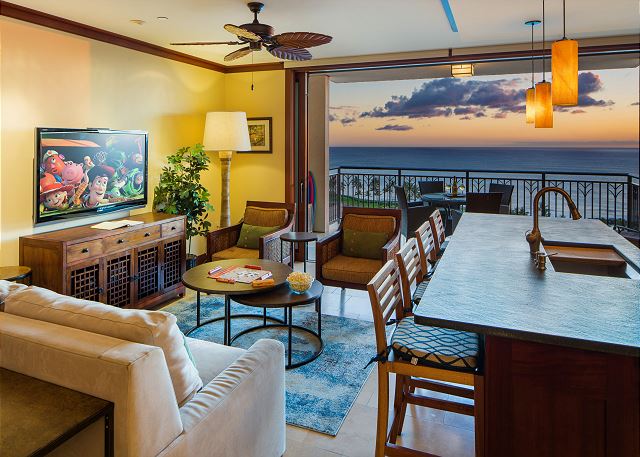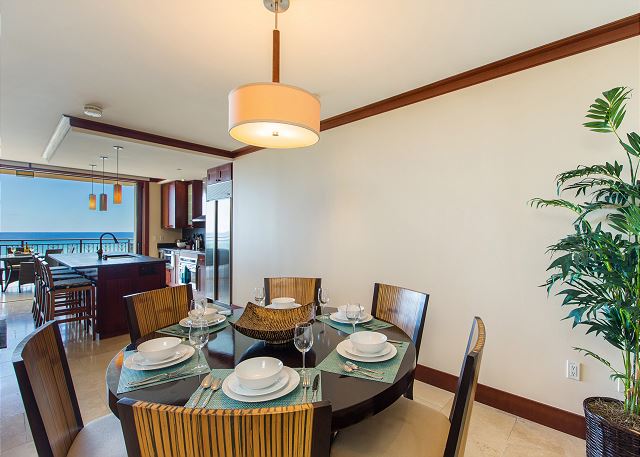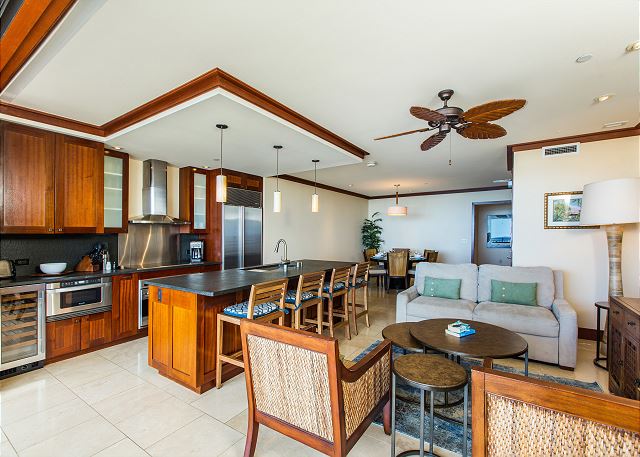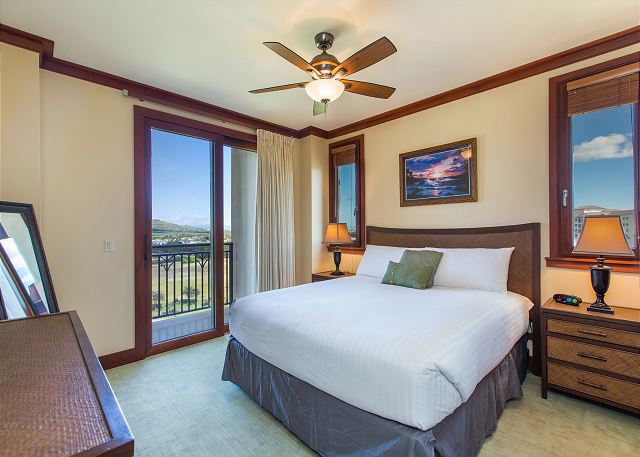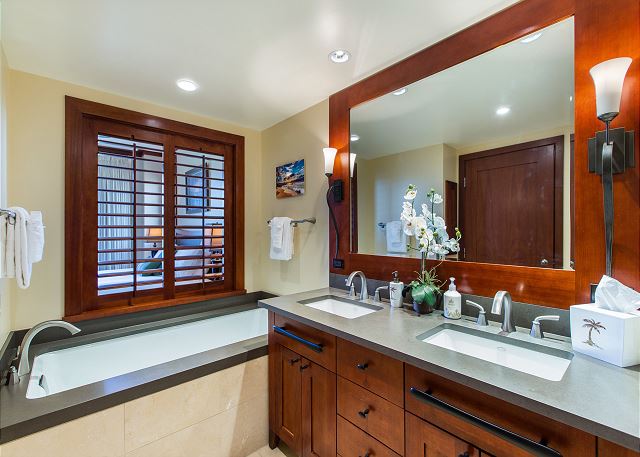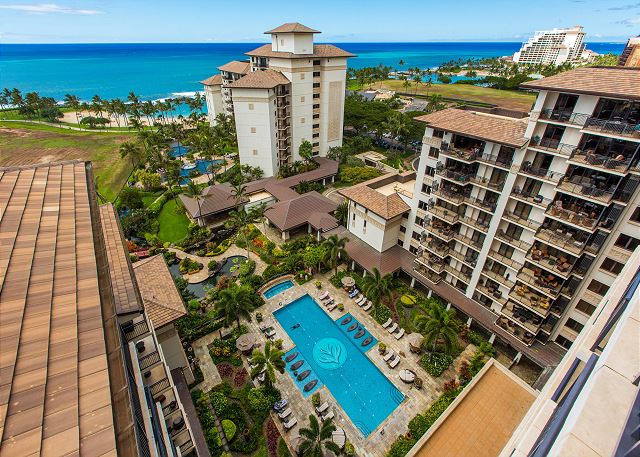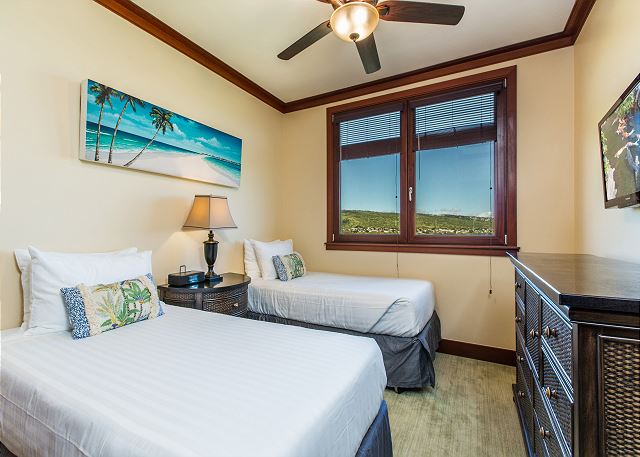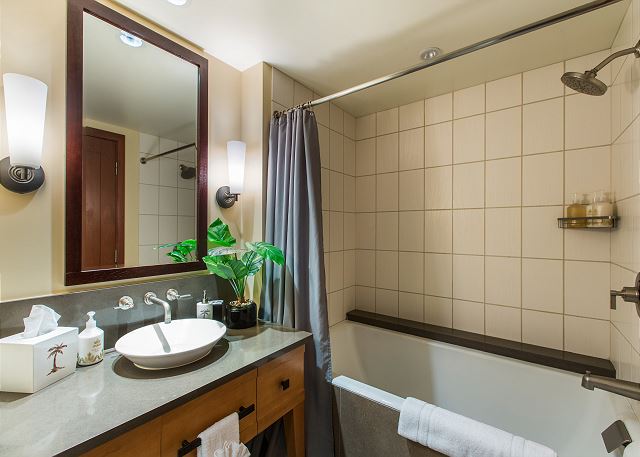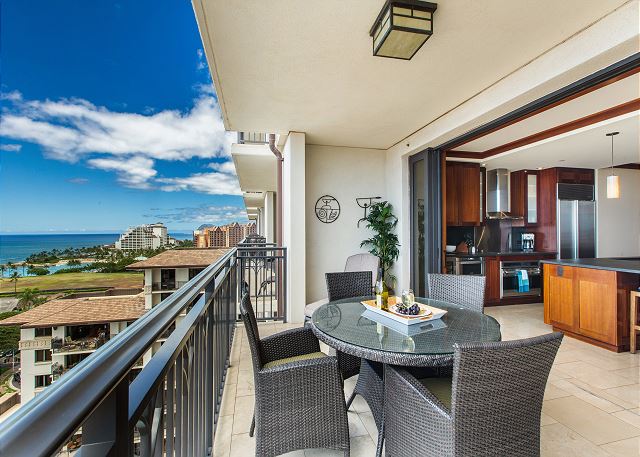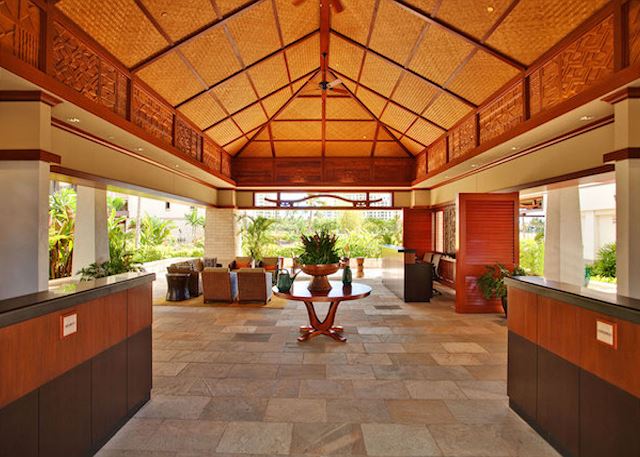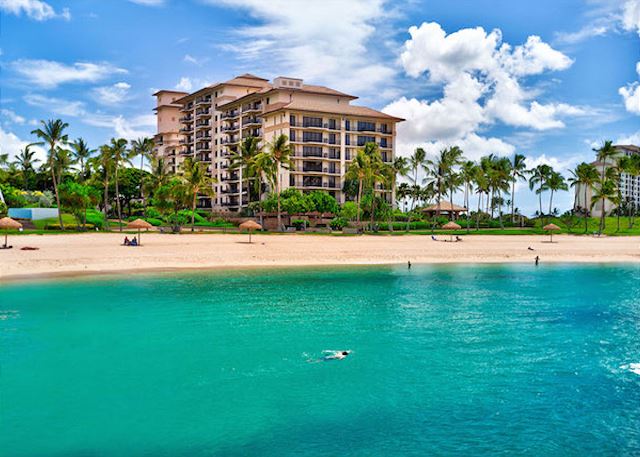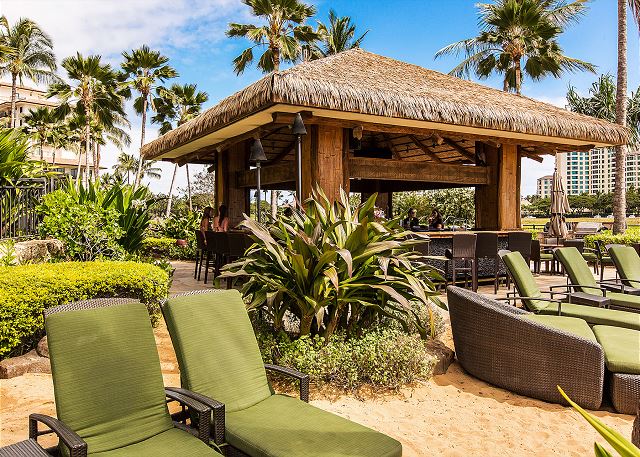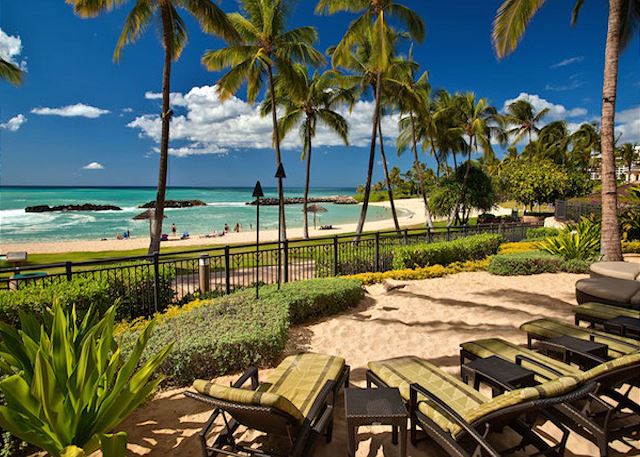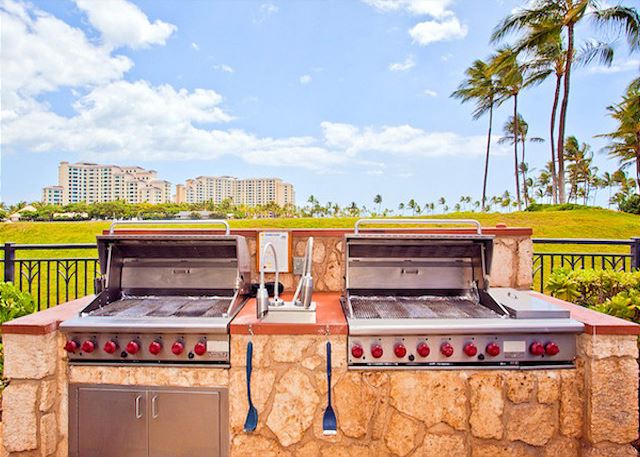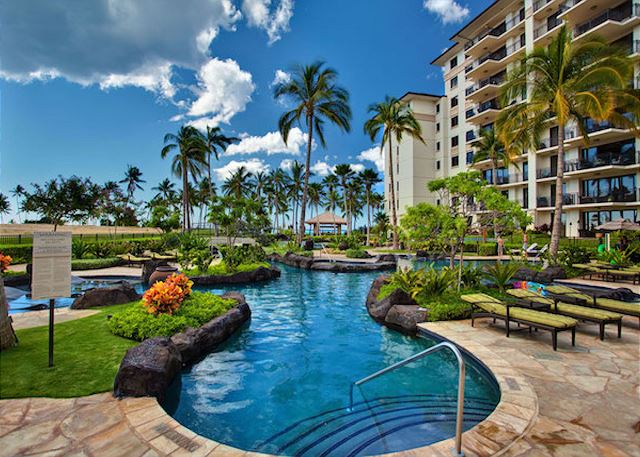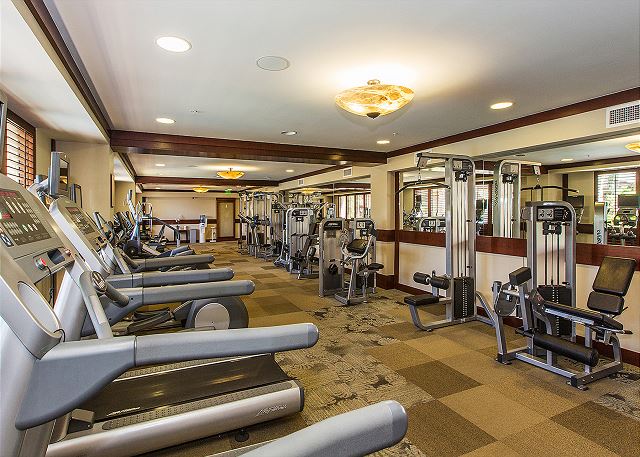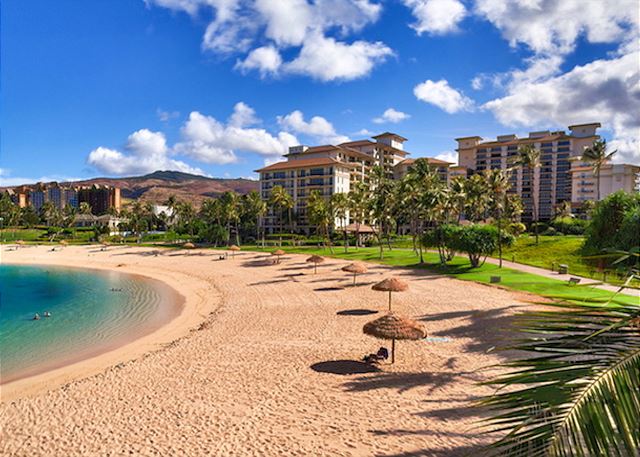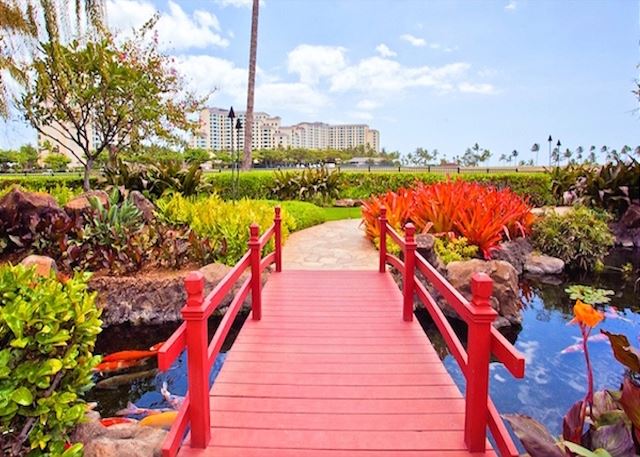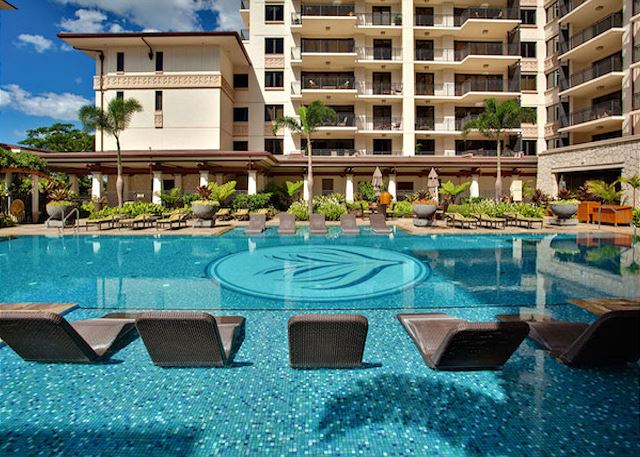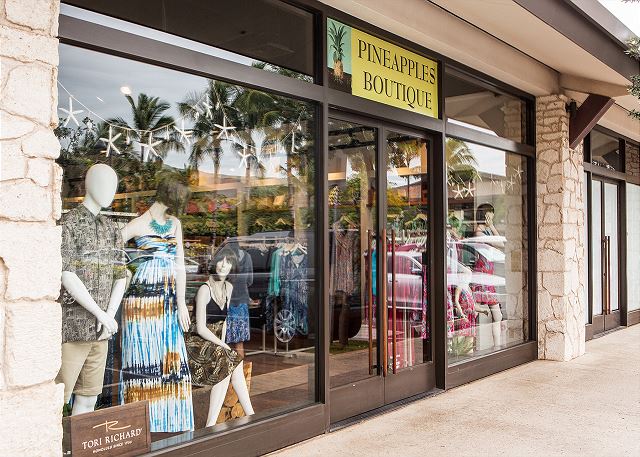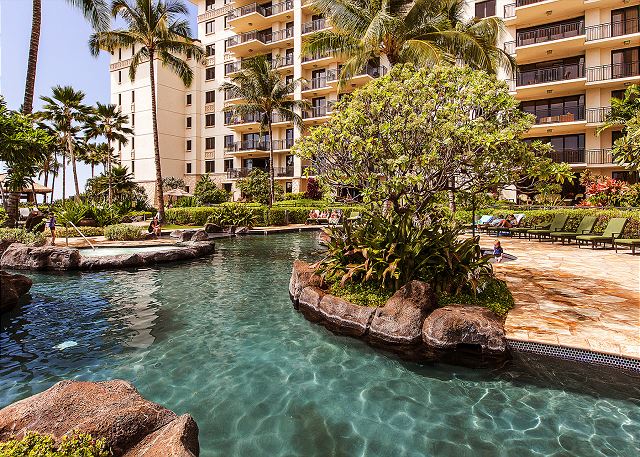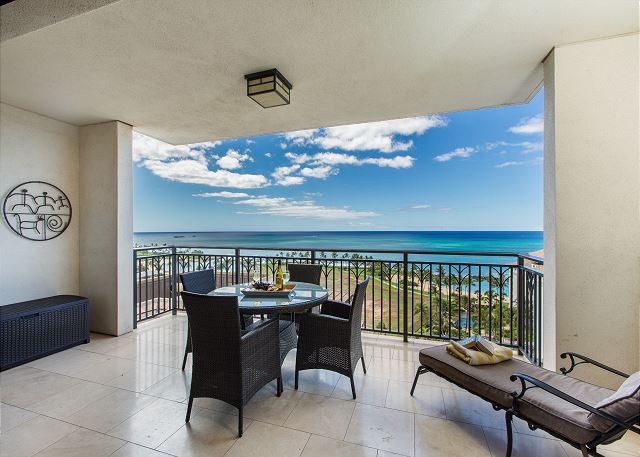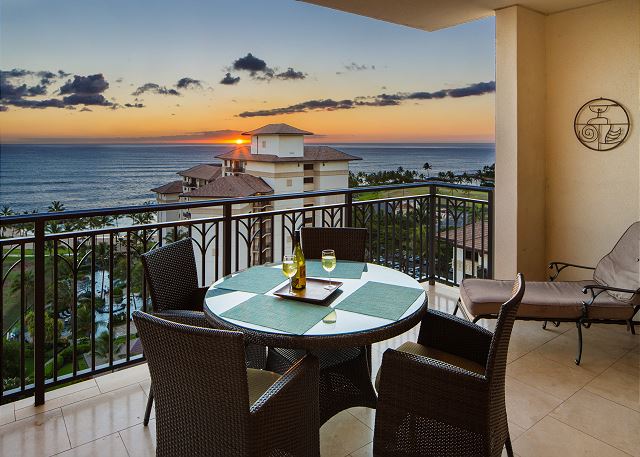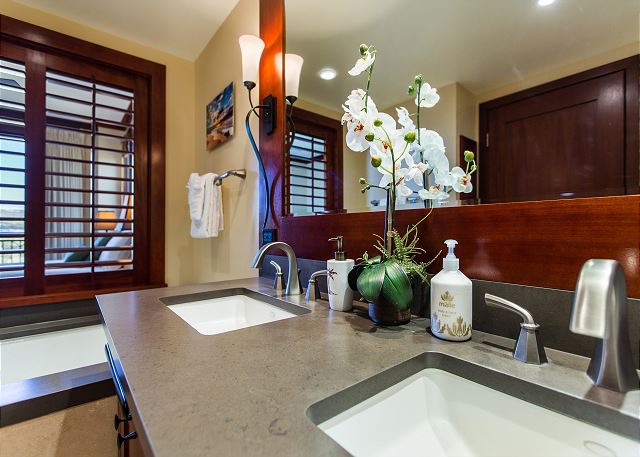 Book with confidence! This vacation rental is a LEGAL Oahu vacation rental operating in a Resort Zoned District and is not affected by the passage of Bill 89.
LIVE CALENDAR: If the calendar shows as available, the property IS available and can be booked INSTANTLY online 24/7. This listing and availability are updated in real-time. You can click/tap the calendar tab to see availability. Feel free to contact us should you have any questions prior to booking. (MINIMUM 6 NIGHT STAY)
LOCATION: This Villa is located on the 14th floor of the Ocean Tower at the Beach Villas at Ko Olina right on Lagoon 2.
Leave the world behind as you're greeted by the warm blue expansive ocean views from the living area and spacious lanai (balcony) of Hale Ikena Ko Olina Beach Villa. This incredible 2 bedroom, 2 bathroom Penthouse condo in the Ocean Tower has direct ocean-facing views and access to the resort amenities and is conveniently located only 20 miles from Honolulu International Airport on the beautiful southwestern shores of Oahu. The four pristine Ko Olina Resort beach lagoons are accessible from the Beach Villas and offer a safe and secluded setting for Guests of all ages to swim, snorkel, sunbathe, build sand castles, walk, jog, read a book or take a nap. Experience true Hawaiian relaxation and enjoyment on the gorgeous beaches of Ko Olina.
WHY THE KO OLINA BEACH VILLAS?
The Ko Olina Resort on West Oahu has long been a hidden gem and is becoming more well known now as a Hawaii destination of choice for families and adult group travelers alike. The Beach Villas at Ko Olina, while growing in exposure and popularity, affords Guests the opportunity to experience the beauty, peace and tranquility of being in Hawaii without the excessive crowds at the beaches, shops or restaurants. While the masses flock to Waikiki and Honolulu hotels and the crowded beaches that go along with them, more discerning travelers are discovering a better way to vacation on Oahu with their friends and family: the Ko Olina Beach Villas. Close proximity to a variety of shops, restaurants and outdoor activities makes Ko Olina a viable Oahu vacation destination for everyone!
BEDROOMS:
-Private Master Suite with king bed, flat screen TV, lanai access, separate A/C thermostat, dual sinks and a separate tub and shower.
-2nd bedroom has two twin beds that can also be converted to a king bed (upon advance request), flat screen TV, large windows and is adjacent to a full bathroom with deep soaking tub.
-Living area features a queen sleeper sofa complete with linens so that the Villa can comfortably accommodate up to six (6) Guests.
A/C Notes: This unit has two Central AC systems with two separate thermostats. They should not be set below 70° Fahrenheit. Please help us conserve electricity and turn the temperature up when leaving the unit.
*This property is privately owned and is professionally managed by real estate broker Munro Murdock and his team of Guest Services specialists at Love Hawaii Villas.
ADDITIONAL INFORMATION AND DISCLOSURES:
1. Rates and fees are subject to change. 6-night minimum stay required
2.This vacation home has been registered as a Transient Accommodation with the State of Hawaii – HAWAII TAX ID #TA-186-818-1504-01
A/C Notes: This unit has two Central AC systems with two separate thermostats.
92-104 Waialii Pl., #O-1406, Kapolei, HI 96707
NOTICE FROM THE BEACH VILLA ASSOCIATION: The Lap Pool will be closed Sep. 16 - Dec. 20, 2019 for refurbishing and work will take place Mon-Fri between 7:30am - 5:30pm. The larger Lagoon Pool with two Jacuzzi spas, BBQ grills and beach bar is open daily 8am - 9pm and accessible by all Guests.
*Additional taxes and fees will be applied to the rental rate. Enter dates and refresh pricing to review total costs.
| | Nightly | Weekly |
| --- | --- | --- |
| January 07 - January 31, 2020 | $429 | $3,003 |
| February 01 - February 29, 2020 | $399 | $2,793 |
| March 01 - March 31, 2020 | $625 | $4,375 |
| April 01 - April 30, 2020 | $625 | $4,375 |
| May 01 - May 31, 2020 | $499 | $3,493 |
| June 01 - June 30, 2020 | $625 | $4,375 |
| July 01 - July 31, 2020 | $625 | $4,375 |
| August 01 - August 15, 2020 | $625 | $4,375 |
| August 16 - August 31, 2020 | $625 | $4,375 |
| September 01 - September 30, 2020 | $425 | $2,975 |
| October 01 - October 31, 2020 | $425 | $2,975 |
| November 01 - November 30, 2020 | $399 | $2,793 |
| December 01 - December 19, 2020 | $329 | $2,303 |
| December 20 - January 06, 2021 | $1,150 | $8,050 |
| January 07 - January 31, 2021 | $599 | $4,193 |
Air Conditioning (Central)

Dolphin & Whale Watching Cruises

Hospitals & Medical Services
Thank you for entering your review. The review will become available to the system shortly.
Nice, spacious Condo with great view
Rating:
Review Date: 01/20/2020
This condo is located on the 14th floor in the Ocean Tower, overlooking the pools and with a great view over the beach. It is nicely furnished and very spacious, with all amenities.

Honu Bay - the closest of several swimmer-friendly lagoons - is a public beach. However, it is never crowded, and most guests are from the Beach Villa property only.
Great condo, great location!
Rating:
Review Date: 07/05/2019
My family and I were very happy with our stay in this condo. There were 5 of us and found the layout spacious and clean. The appliances are very modern. The view from the balcony is amazing! It was extremely convenient to have the washer and dryer in the condo to do our laundry after days in the pool or at the beach. The location is great; it is quiet and away from the hustle bustle of Honolulu. We would definitely stay at this condo again! The only suggestion I can offer for improving this condo is having snorkel equipment available to its guests. Thank you for a comfortable and wonderful stay!
Best Vacation Experience
Rating:
Review Date: 06/13/2019
We have never rented a condo, always hotel rooms. But our teen boys are full sized adults and one hotel room is cramped and two is expensive. This condo was the answer for sure. It was spacious with beautiful views. Everything was well appointed, comfortable and clean. It was easy to get to, was in a great location on the beach and there is shopping not too far away where you can stock your kitchen and just relax. The rental service was on top of things from the moment we booked, extremely friendly and always available. We would certainly rent here again if/when we return to the island.
Beautiful Beachfront Suite
Rating:
Review Date: 06/01/2019
Our two-bedroom suite at the Ko Olina Beach Club was perfect for our family of six. The suite was clean, spacious, and included every amenity we needed. And the west-facing view and direct access to pools and beach were unbelievable! We would definitely recommend this property to anyone!
Awesome 40th anniversary celebration
Rating:
Review Date: 05/24/2019
Our vacation was in mid-May. Suzanne from Love Hawaii Villas was great to work with and answer any questions as well as giving good suggestions for exploring. We had an excellent trip from the perfect weather to all of the activities on the island. The views from the lanai are spectacular especially the sunsets. We ate breakfast on the lanai every morning enjoying the sunrise. The condo exceeded all of our needs. We enjoyed the walking path by the ocean and stopping at the beach bar for a few cocktails if we weren't on the beach or exploring the island. The entire complex is laid out nicely and all of the staff are very friendly. We also took advantage of the shopping within walking distance from the restaurants or to the market for grocery items. A Target store is also close if you rent a vehicle. Would definitely recommend The Beach Villas complex and booking thru Love Hawaii Villas.
13th visit to KoOlina Beach Villas
Rating:
Review Date: 03/11/2019
Calming restful pleasant experience as always
Beautiful penthouse with great amenities and excellent ocean view
Rating:
Review Date: 12/22/2018
We thoroughly enjoyed our stay in this penthouse villa. The property provided everything that we needed and the accommodation was immaculate. We enjoyed the pools and the fitness center which included a steam room and a sauna. The beach lagoon in front of the villa was a short ten minute walk and was great for sitting out, swimming and snorkeling. Costco is a ten minute drive and we often made our meals and ate on the outside lanai. We also dined at the Monkeypod which was a short walk from the villa, enjoying great family time together. There is also a beautiful golf course across the street that we enjoyed as well. This is a good starting location for trips that we took to the North Shore, Pearl Harbor, Waikiki Beach (catamaran ride), Hanauma Bay (snorkeling) and Sea Life Park (dolphin swim adventure). The property manager was excellent, checking in with us by phone just days prior to leaving from our home to provide any information that was needed and we were promptly met by a staff member upon our evening arrival who escorted us to the unit. We look forward to having the opportunity to stay again in the future.
Excellent way for us to celebrate our 14th anniversary!
Rating:
Review Date: 05/29/2018
Our time at the Beach Villas was fantastic!!! We had lived on Oahu from 2001 to 2005, but everything about Ko Olina had changed. They took something good and made it great! We were able to take our kids to the character breakfast at the Disney resort next door, where they met Mickey & Minnie among others. Just Tacos, the Mexican restaurant just a short walk toward the entrance, is a hidden gem. The food & drinks were delicious. Then there's Paradise Cove Luau, again just a short walk away, which made for an excellent way for us to celebrate our 14th anniversary! We were able to walk there, enjoy a great show, and dance to the Hawaiian Wedding Song. The beach villa was immaculately furnished, and the view couldn't have been better. We loved it all, and had no complaints. Can't wait to go back.
Outstanding
Rating:
Review Date: 04/29/2018
We absolutely loved staying here. The villa is even more beautiful in person!

* Incredibly clean unit and complex. Everyone that works at the complex was very nice and all of the amenities (pool, bbqs, garage) were spotless.
* The view from the villa is amazing. We spent a lot of time on the lanai enjoying the view.
* Villa is huge! Two bedrooms, two bathrooms, large dining area, kitchen, living space and lanai.
* Villa has all the amenities you will need. Full kitchen (with coffee maker), beach chairs and towels (and snorkel gear and boogie boards), washer/dryer, dishwasher, and so much more.
* Of the four lagoons, the one off this property is definitely the best.
* Everything is within walking distance! We walked to Island Coffee and Monkeypod at least once a day. Recommend stopping at Foodland or Costco on your way from the airport to pick up local foods to keep in your villa (we ate a lot of poke).

I'm so glad we decided to stay here as opposed to one of the hotels in the area. We cannot wait to return!! thank you
Great family vacation rental
Rating:
Review Date: 04/27/2018
We loved staying at the Ko Olina Beach Villas (01406)! It was a great home away from home for our family of 4 (kids ages 15 and 12). The condo provided plenty of space to hang out, cook meals and enjoy the beautiful view. The beach toys/chairs were a great perk too! Kids loved spending time in the pool and walking along the lagoon paths. The Villa staff was very helpful and friendly. We enjoyed the Fia Fia Luau show at the neighboring Marriott property, the Monkey Pod restaurant and nearby grocery stores. We would definitely stay here again!
fabulous home base
Rating:
Review Date: 03/28/2018
We loved the location, we love to cook, and the kitchen is very well provisioned. The laundry was handy. We drove all over the island on hikes and tours, and it was so relaxing to come back to pools, a view, and a cocktail on the lanai!
Penthouse Villa is Five Stars all the way!
Rating:
Review Date: 03/23/2018
The Penthouse Beach Villa was great & Five stars all the way! We loved the amazing ocean view, yet the Villa is spacious and private. Being fully outfitted we enjoyed cooking in the kitchen and BBQ's at the resort. The Ko Olina resort area also offers great dining and amenities only a short walk away. We will definitely rent this beautiful Penthouse Villa again!
Heaven on earth
Rating:
Review Date: 02/25/2018
This place was heaven on earth! Simply breath taking. After staying at this penthouse I will never stay anywhere else!! Highly recommend! Even had a high chair for my 1 year old and a pack and play for my other toddler! Amazing service and breath taking views!! Already planning to go back and will for sure stay here!!
we should have booked it for longer
Rating:
Review Date: 12/29/2017
We have never been to a more beautiful place.. Our family enjoyed our stay without one complaint except we should have booked it for longer.. We will be back one day Hopefully to stay in this Beautiful villa again. Thank you so much for a Wonderful Vacation..
Excellent!
Rating:
Review Date: 09/26/2017
Our stay at the Ko Olina Beach Villas was fabulous! The view from our villa was amazing and we felt right at home. We enjoyed every amenity from the gym to the beautiful pools, hot tub, manicured gardens, koi ponds, friendly bar and wonderful private beach. Our only regret was we didn't stay long enough, we hope to return soon!
Breathtaking Views!!
Rating:
Review Date: 09/11/2017
We loved our stay and can't wait to return!
Awesome Private Penthouse
Rating:
Review Date: 06/13/2017
Very private penthouse with panoramic ocean and lagoon views. Completely outfitted beautiful unit.
Amazing Penthouse Condo and Service
Rating:
Review Date: 04/17/2017
The condo was beyond expectations, the view was amazing and a really comfortable place to be at with our 11 month old daughter. We loved it and will be back. Thank you.
Your request has been sent. We look forward to meeting all your vacation needs!