ko-olina-beach-villa-o121
Hale Akala Falls Ko Olina Beach Villa (O121) | Ground Floor Resort Vacation Rental in Kapolei, HI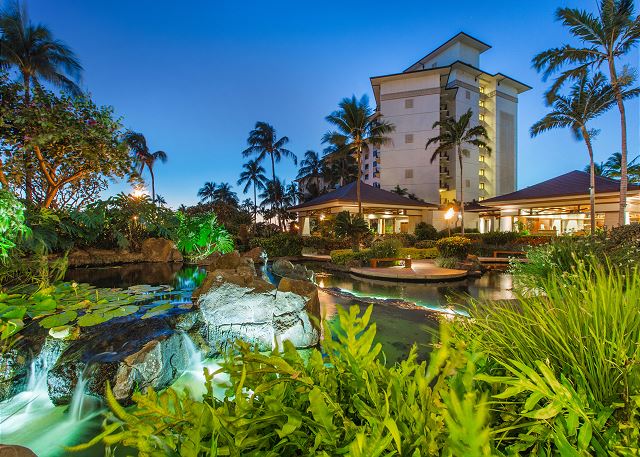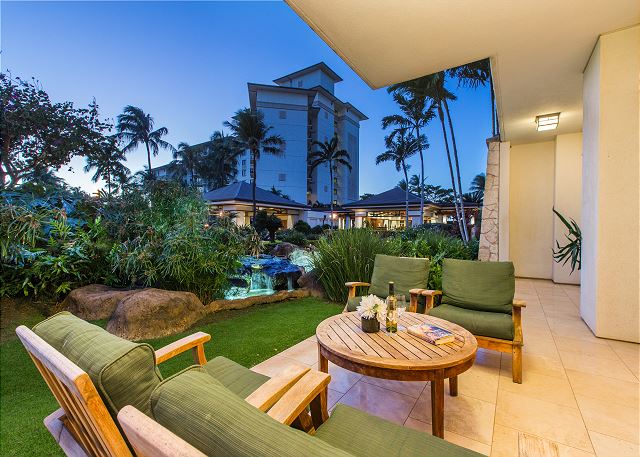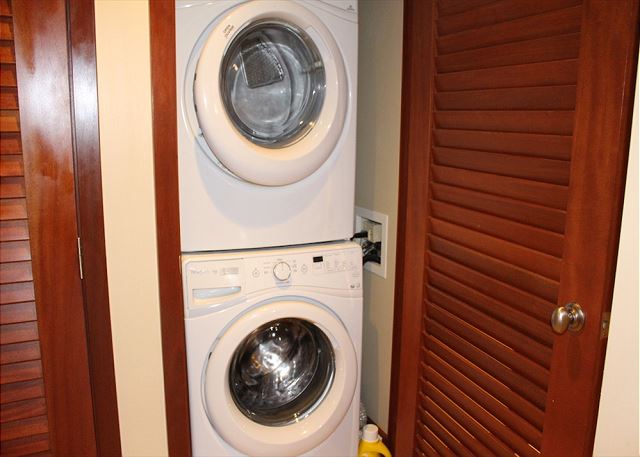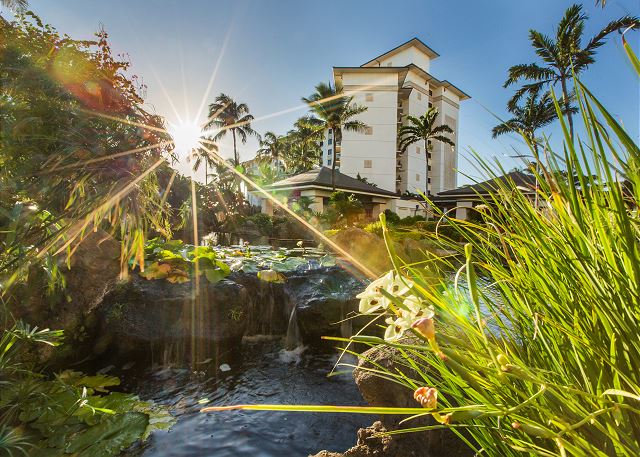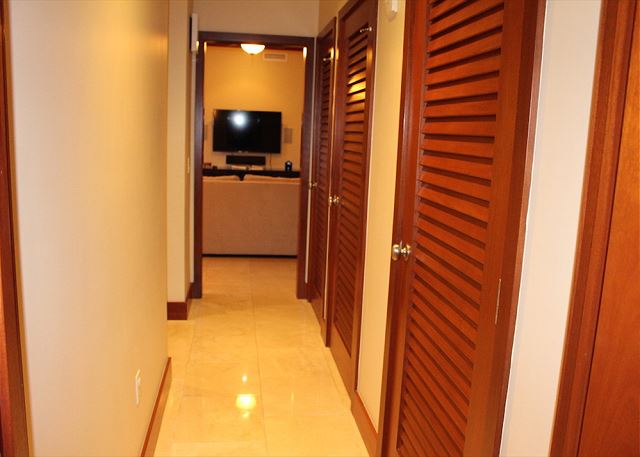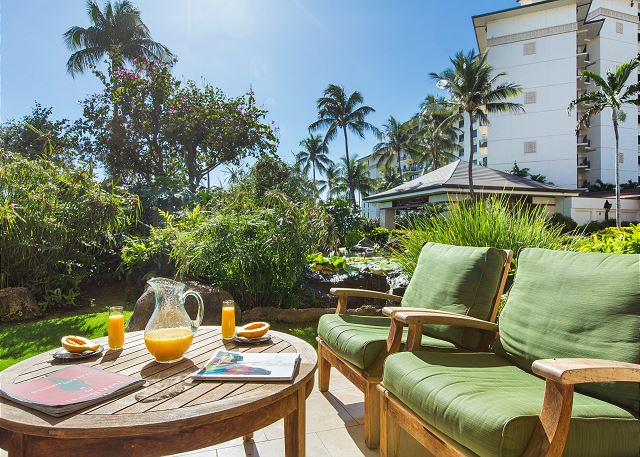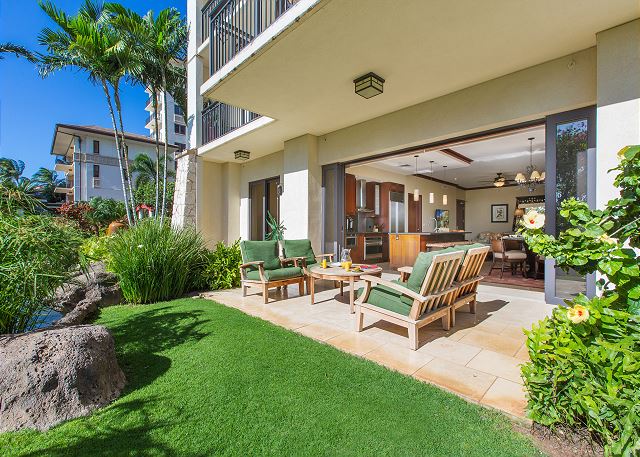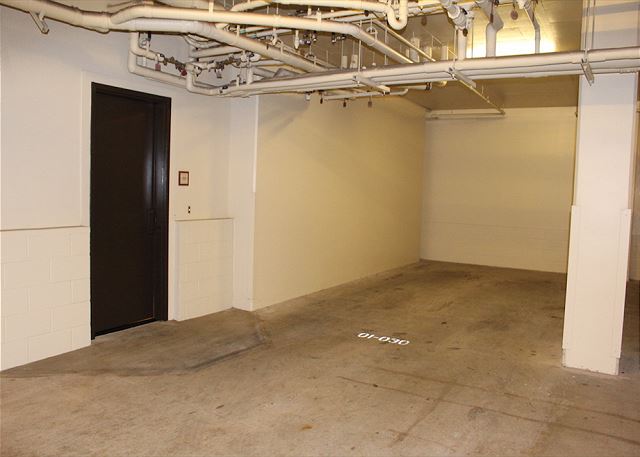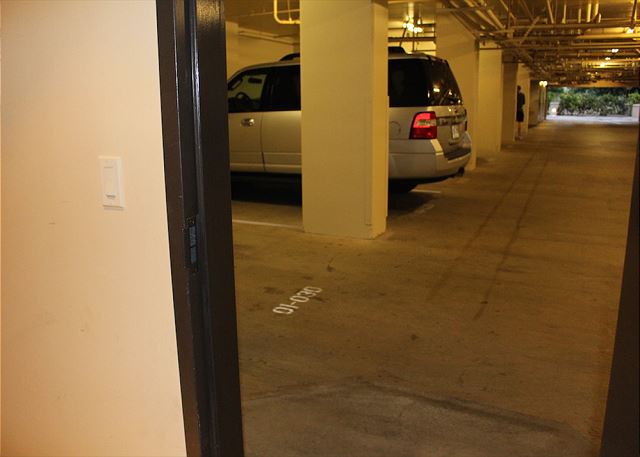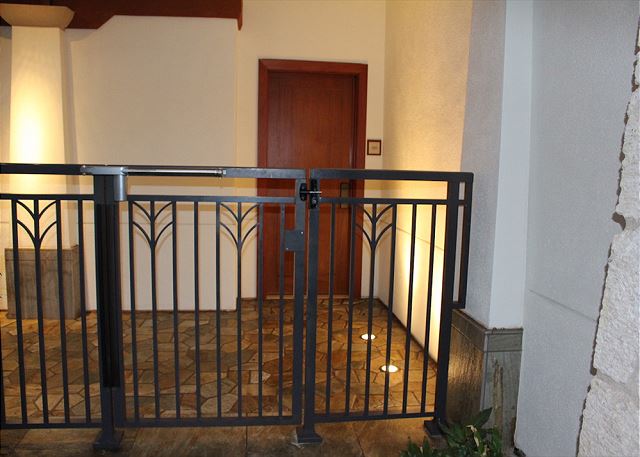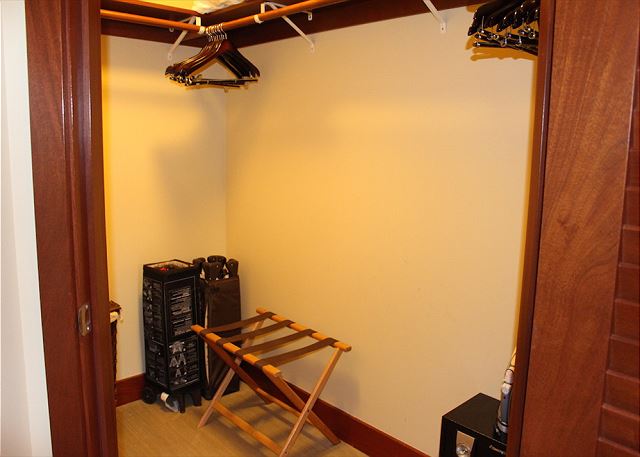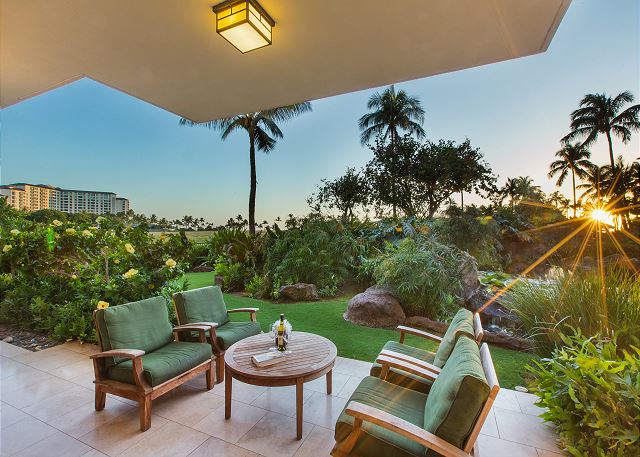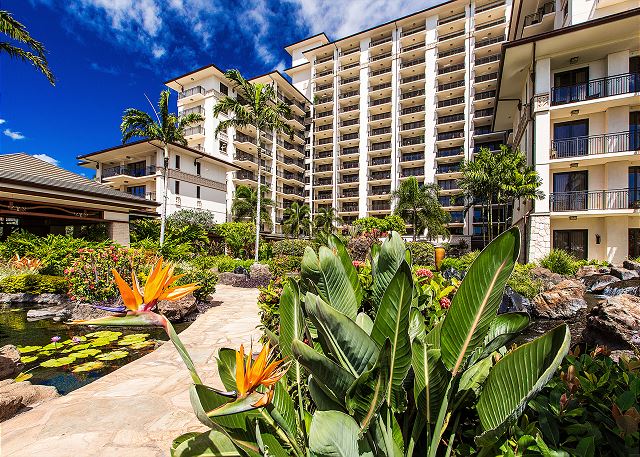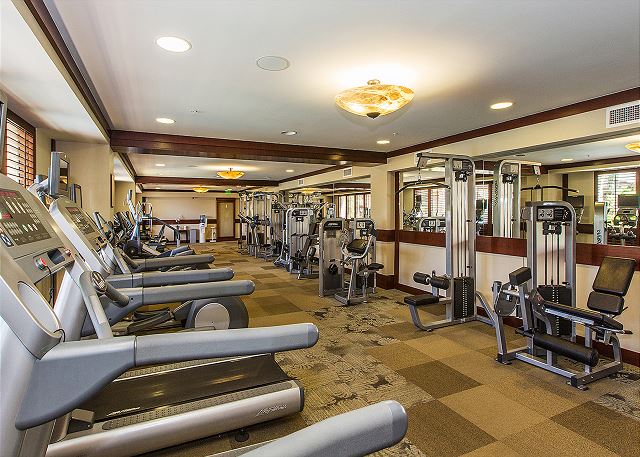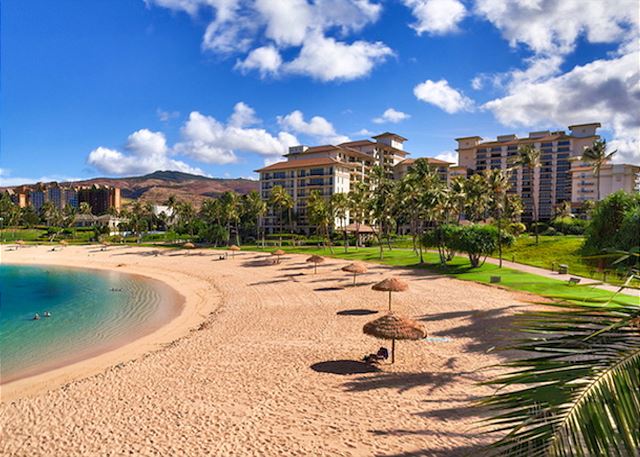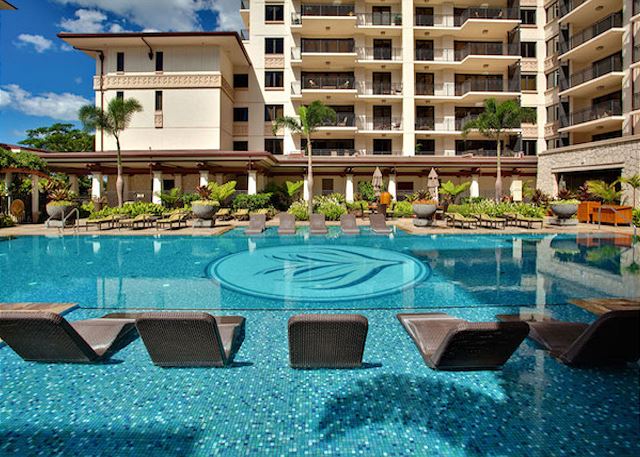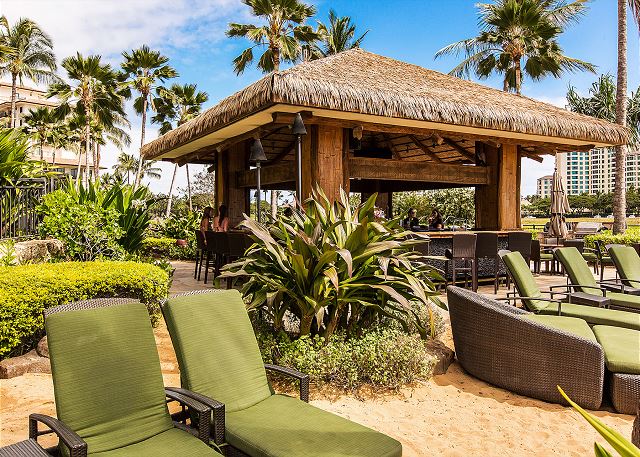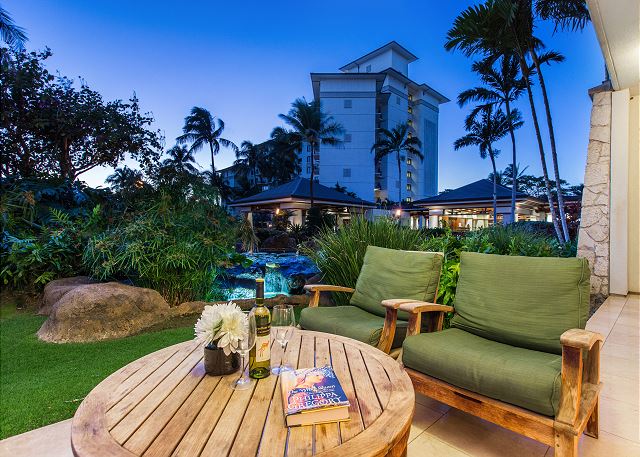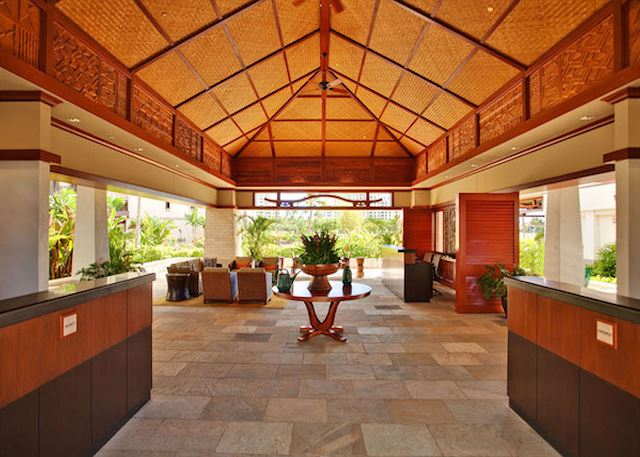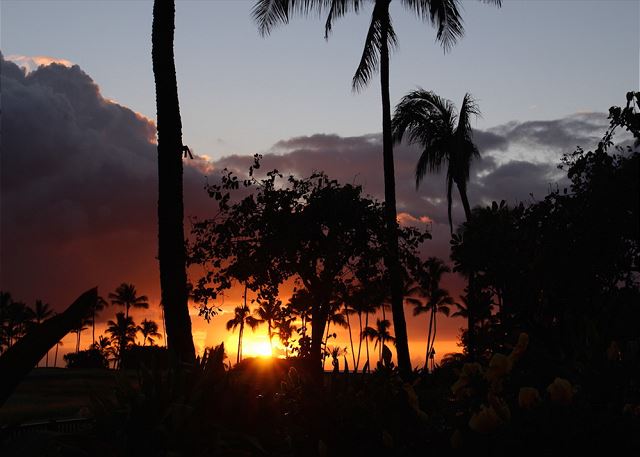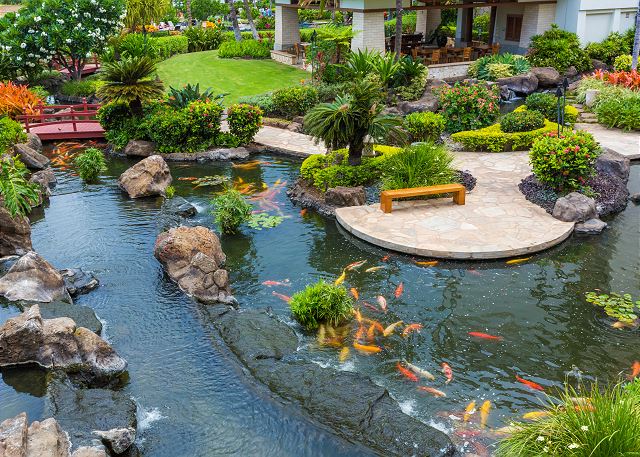 Book with confidence! This vacation rental is a LEGAL Oahu vacation rental operating in a Resort Zoned District and is not affected by the passage of Bill 89.
LIVE CALENDAR
If the calendar shows as available, the Villa is not reserved and can be booked instantly online. This Villa requires a minimum 6 night stay.
THIS LUXURY CONDO
Enjoy opening the floor to ceiling pocket lanai doors and stepping out onto the 3 spacious private balcony lanais surrounded by a lush garden, serene waterfall and koi pond in this 3 bedroom, 3 bathroom luxury Villa. Situated on the 1st floor, Hale Akala Falls is unlike any other Villa in the resort, providing a private entrance just 10 feet away from the parking facility and boasting over 1,600 square feet of living space. Professionally decorated and meticulously maintained, this condo is the perfect spacious, exclusive escape.
Prepare local Hawaiian favorites in the spacious, fully-equipped kitchen specially crafted by Master Chef Roy Yamaguchi. Enjoy both casual and formal dining options in the open concept kitchen and living areas.
Escape to the Master Suite equipped with a King-sized bed and private lanai. Relish in the ensuite bathroom complete with deep soaking tub and spacious walk-in shower. Dual sinks are surrounded by ample counter top space and a large walk-in closet provides a perfect space for clothing and luggage.
The second bedroom is furnished with a comfortable Queen bed. Peer out the window to find views of the koi pond and garden.
The third bedroom is furnished with two comfortable Twin beds that can be converted to a king-sized bed upon request and also boasts a private lanai with floor to ceiling pocket doors. An easy to unfold sofa sleeper located in the living room also provides extra space to comfortably accommodate extra guests.
BEACH VILLAS
A beachfront resort, the Beach Villas are just steps away from the stunning Honu Lagoon and offer exciting options for all visitors. Wade in the shallow sand bottom lagoon pool perfect for guests of all ages, relish in a midday nap poolside or perfect swimming techniques in the quiet lap pool. Relax in one of the three hot tubs or snag a beach chair by the beachfront bar. Enjoy the tranquility of the garden and koi ponds or exercise with a poolside view at the fitness center.
KO OLINA
Ko Olina provides an unparalleled resort experience; combining luxury, convenience and beauty with potential for grand adventure. Unlike any other area on Oahu, Ko Olina boasts tranquil, stunning lagoons with over 4 miles of picturesque coastal walkways, shopping and dining areas as well as the Ko Olina Marina, Ko Olina Golf Club and Paradise Cove Luau.
ON-SITE AMENITIES
~ central air conditioning (2 systems)
~ high-speed wireless internet
~ flat screen TV in living room and master suite
~ cable television/DVD player/DVR
~ washer/dryer
~ beach chairs
~ beach towels
~ new sand toys
~ boogie boards
~ cooler
~ pack-n-play
~ infant highchair
~ fitness center
~ dry sauna/steam room
~ open air lounge can be reserved for private gatherings
~ concierge services
OUTDOORS
~ beachside/barside sunset views daily
~ lap pool/spa
~ lagoon pool/spa
~ garden and koi fish pond
~ two assigned parking stalls
~ guest parking
~ barbecue grills
~ 24-hour security
~ safe resort community
~ shopping, dining and entertainment options nearby
~ Ko Olina walkway and beach access
SITES + ATTRACTIONS
~Honolulu International Airport 19.8 mi
~Pearl Harbor Historic Sites 17.3 mi
This vacation home has been registered as a Transient Accommodation with the State of Hawaii – HAWAII TAX ID #TA-008-452-9152-01. All rates and fees are subject to change.
92-104 Waialii Pl., #O-121, Kapolei, HI 96707
NOTICE FROM THE BEACH VILLA ASSOCIATION: The Lap Pool will be closed Sep. 16 - Dec. 20, 2019 for refurbishing and work will take place Mon-Fri between 7:30am - 5:30pm. The larger Lagoon Pool with two Jacuzzi spas, BBQ grills and beach bar is open daily 8am - 9pm and accessible by all Guests.
*Additional taxes and fees will be applied to the rental rate. Enter dates and refresh pricing to review total costs.
| | Nightly | Weekly |
| --- | --- | --- |
| January 07 - January 31, 2020 | $729 | $5,103 |
| February 01 - February 29, 2020 | $699 | $4,893 |
| March 01 - March 31, 2020 | $729 | $5,103 |
| April 01 - April 30, 2020 | $729 | $5,103 |
| May 01 - May 31, 2020 | $729 | $5,103 |
| June 01 - June 30, 2020 | $729 | $5,103 |
| July 01 - July 31, 2020 | $729 | $5,103 |
| August 01 - August 15, 2020 | $729 | $5,103 |
| August 16 - August 31, 2020 | $729 | $5,103 |
| September 01 - September 30, 2020 | $529 | $3,703 |
| October 01 - October 31, 2020 | $529 | $3,703 |
| November 01 - November 30, 2020 | $729 | $5,103 |
| December 01 - December 19, 2020 | $595 | $4,165 |
| December 20 - January 06, 2021 | $1,395 | $9,765 |
| January 07 - January 31, 2021 | $729 | $5,103 |
Dolphin & Whale Watching Cruises

Hospitals & Medical Services
Thank you for entering your review. The review will become available to the system shortly.
Thank you! Wonderful stay!
Rating:
Review Date: 07/24/2019
These villas are great! The location in particular of this villa is quite unique as it is on the bottom floor and next to the waterfall. There is definitely interaction with wildlife as the mongoose and the birds will interact with you on the lanai. They were very cute. Accommodations clean and well stocked. Walk to the beach was easy. Grill use was easy and the bar at the end of the pools was a nice touch too! Interacted with several owners during the stay and all were very nice. Grounds are beautiful. Pools kept clean and do not smell of heavy chlorine. Access to both pools is literally our your doors! Front staff are so helpful and friendly. Parking is convenient but tight tight tight for any kind of SUV! I don't know how we did it every day. Still amazed! Anyway, all appliances worked except for Keurig (that was reported to staff) but we had a coffee pot to use. Furnishing nice, beds comfy, washer and dryer worked great, appliances all worked well. Would stay here again if we ever come back to Ohau, which is likely as my family lives in Kapolei. Thank you for a wonderful stay!
Amazing Place...I want to go back!
Rating:
Review Date: 07/15/2019
My family of 7 enjoyed this Villa so much. The parking spot next to the room was more of a perk than you realize! The Villa location was so nice open one door and you have the pool and jacuzzi and off the lanai you have the koi pond and a trail that leads you straight to the family pool. We loved that the room came equipped with boogie boards, chairs, cooler, umbrellas etc... We already want to go back!
Amazing Experience!
Rating:
Review Date: 07/09/2019
We had an amazing time at this property and highly recommend it to anyone planning a Hawaii vacation! Being a first time visitors to Hawaii we wanted to be sure we were in close proximity to all the sights we had planned to see along with accessibility to shopping and dining. This property delivered!
Great location and condo
Rating:
Review Date: 06/03/2019
The Beach Villa Condos were fantastic. Our room was perfect. We were on the first floor and were next to the lagoons so we listened to the water and just relaxed. We had a large yard that was basically just for us because there was no reason for anyone else to walk down the grass unless they were going to our condo. The condo was very nice and we could not have been happier with our decision to rent this unit. Love Hawaii Villas were very accommodating and made our stay even better. We would definitely stay here again....and I want the exact same condo...#121.
Family get away
Rating:
Review Date: 03/18/2019
The Ko Olina Beach Villa was the prefect place to get away and spend time with the family. Way from all the distractions life tends to throw at you, a way for the hustle and bustle that many other places on the island can not offer and yet close enough to any stores, restaurants and attractions. Out favorite part was enjoying the great room that opened up to the patio and pools where we could eat and spend time together with plenty of room. It is an incredible setting one we dream of and can't wait for our next trip back to Ko Olina.
Sit outside and enjoy the waterfall
Rating:
Review Date: 10/24/2018
Thank you so much for the "girls" week in beautiful Hawaii. Being able to sit outside and enjoy the waterfall was fabulous. The company was awesome. Looking forward to another visit to Hawaii.
Thanks for a fun filled week at your pad!
Rating:
Review Date: 10/24/2018
Thanks for fun filled week at your pad! Good times, good company!
Amazing vacation
Rating:
Review Date: 06/24/2018
Everything was wonderful. The ground floor villa allowed our little ones to go directly outside and play. Amenities were great. Service was outstanding. I think this was the best villa on the propertyfor our family!!
A place of comfort for our family
Rating:
Review Date: 05/22/2018
Your home was so welcoming and provided a place of comfort for our family! We pray for your family as we head back home. Thank you again for your hospitality. God bless!
We had one amazing time in your wonderful condo!
Rating:
Review Date: 04/15/2018
We had one amazing time in your wonderful condo! We can't wait to come back again soon.
Great vacation, thank you!
Rating:
Review Date: 06/18/2017
Thank you for sharing your beautiful Ko Olina home with us and for donating it through St. Catherine Laboure. We had a wonderful time at the resort and it could not have been more perfect for our family. Loved exploring Oahu and coming "home" every day- hated to give up a day at the beautiful pools and beach but it was a great base. Loved the Ko Olina marina catamaran and snorkeling. Paradise Luau, nearby Pearly Harbor and Waikiki. Great vacation, thank you!
Your request has been sent. We look forward to meeting all your vacation needs!
JANUARY 2020 Booking Special: Get ONE night FREE for every SIX nights booked! Limited availability. Click on the property image for more details and to check availability! This last-minute special only applies to January 2020 nights only and not for any existing bookings already on the calendar. Contact our Director of Reservations, Amber Schoneberg, to take advantage of this last-minute offer. Availability is subject to change. Amber's number is 844-577-8800 Ext. 1 and her email is Stay@LoveHawaiiVillas.com.