b-906-hale-kai-2-ko-olina-beach-villa
Hale Kai 2 Ko Olina Beach Villa (B906) | Ocean View Resort Vacation Rental in Kapolei, HI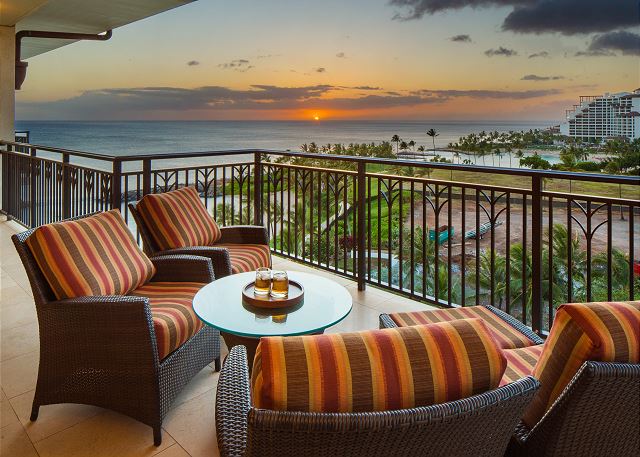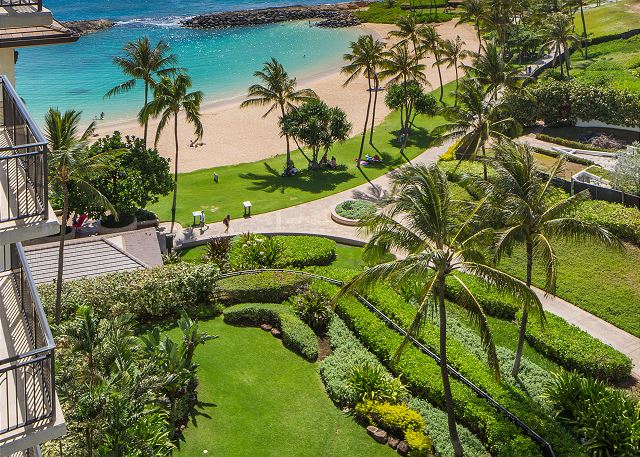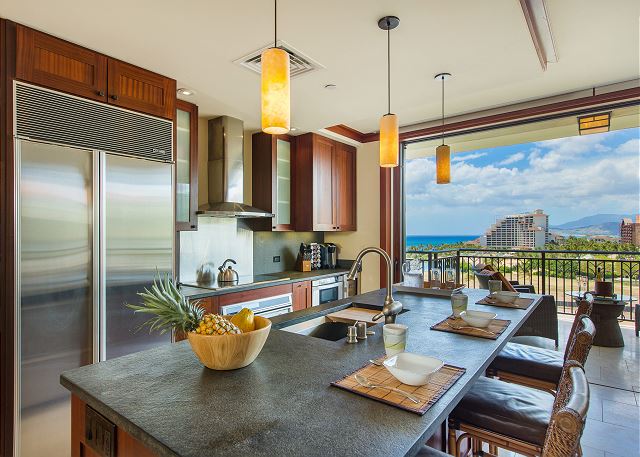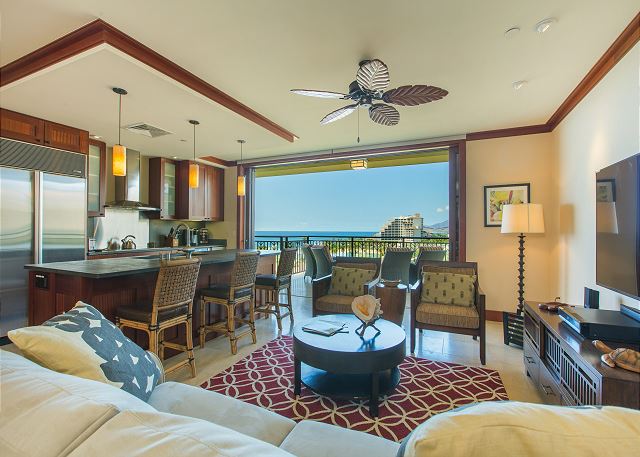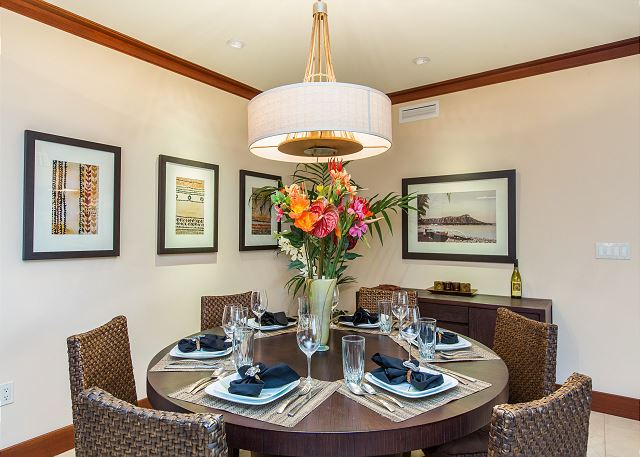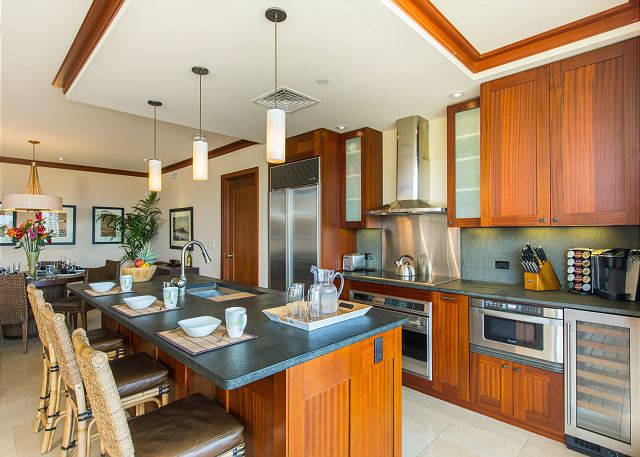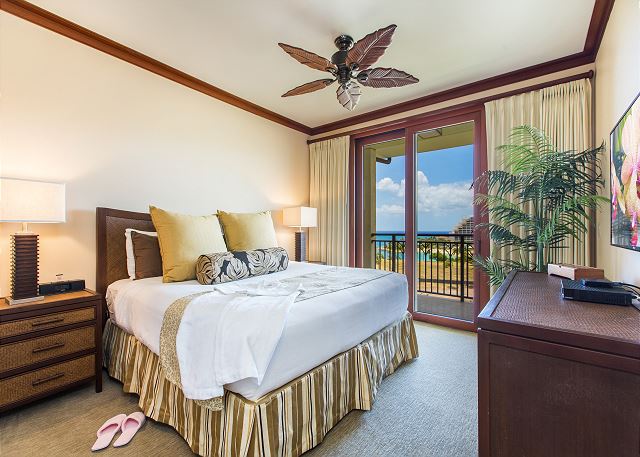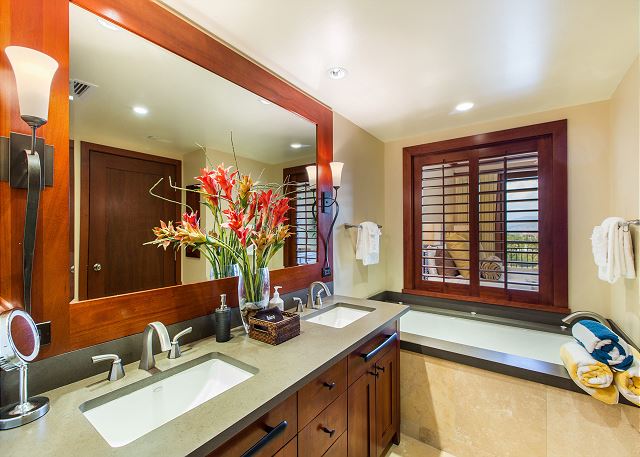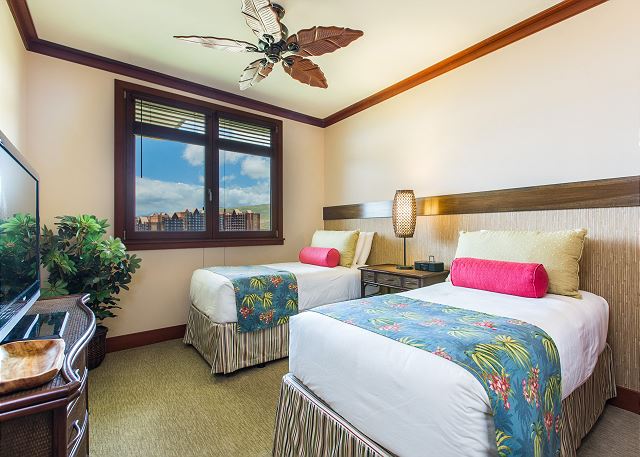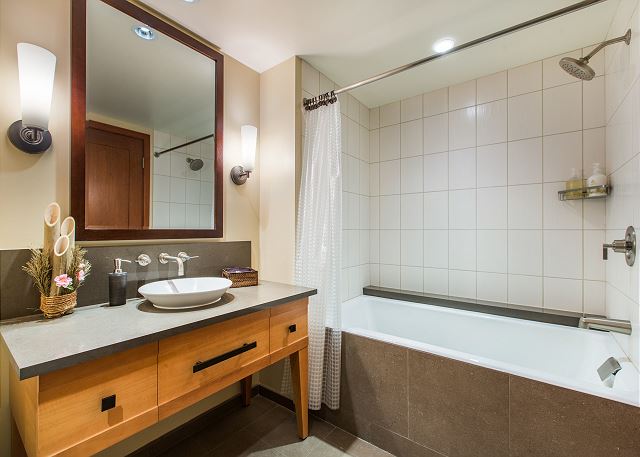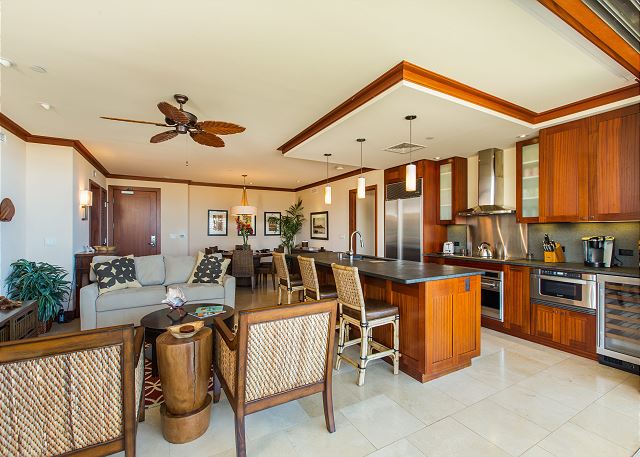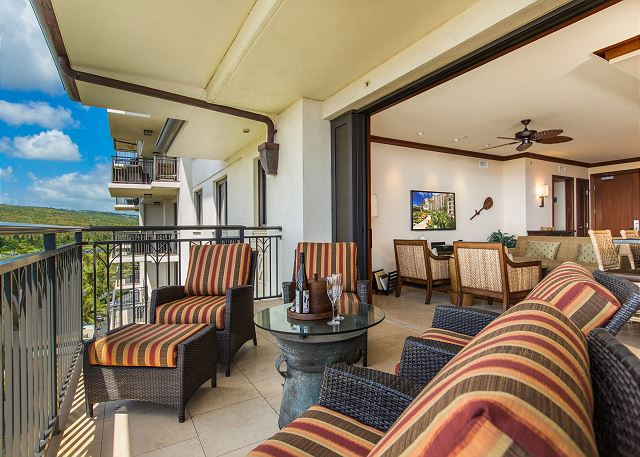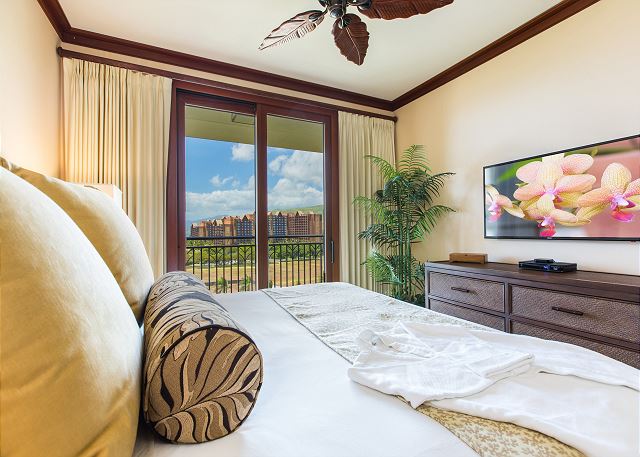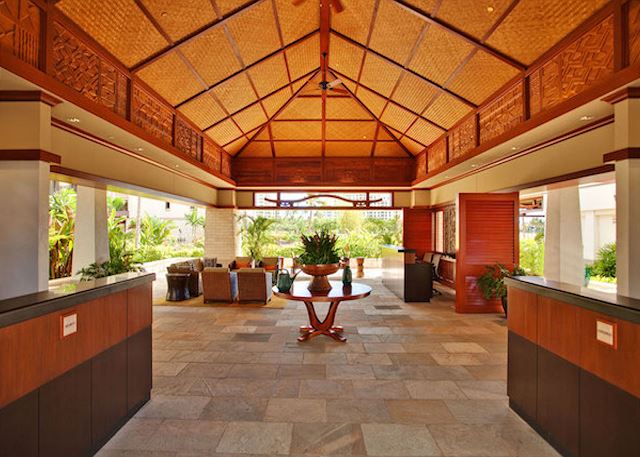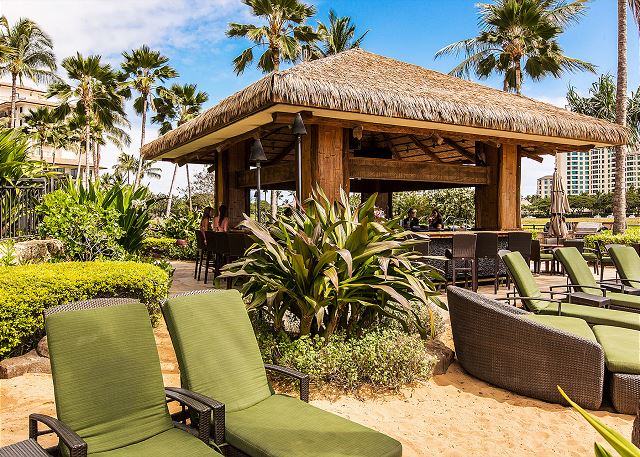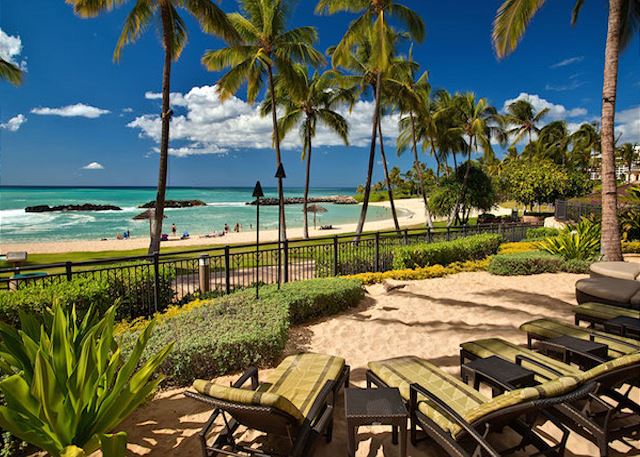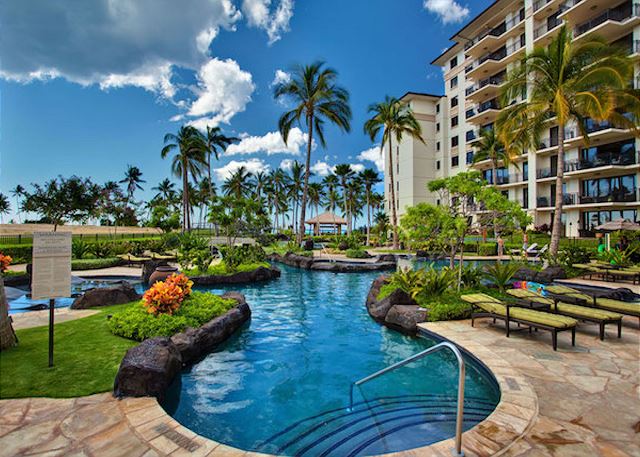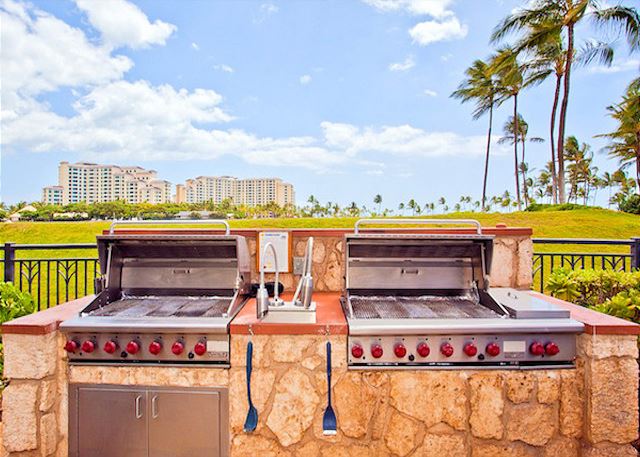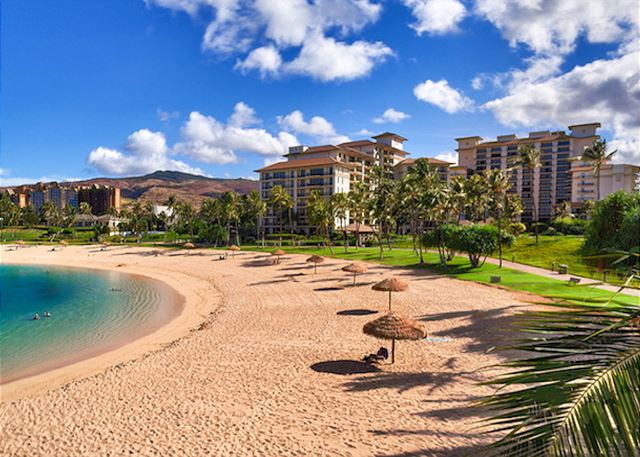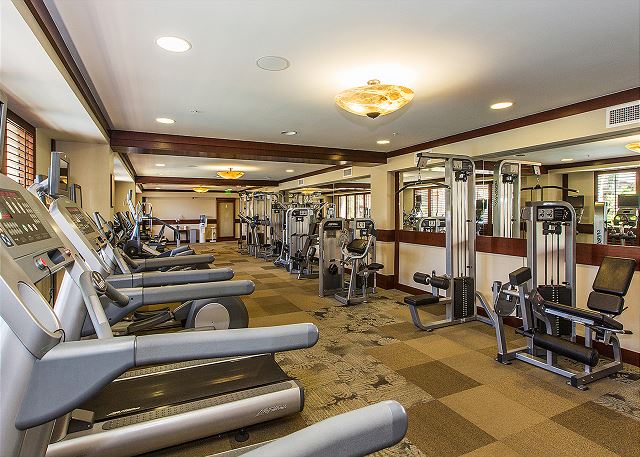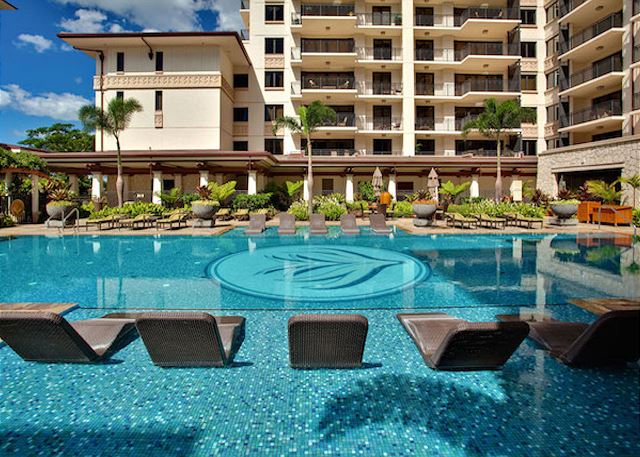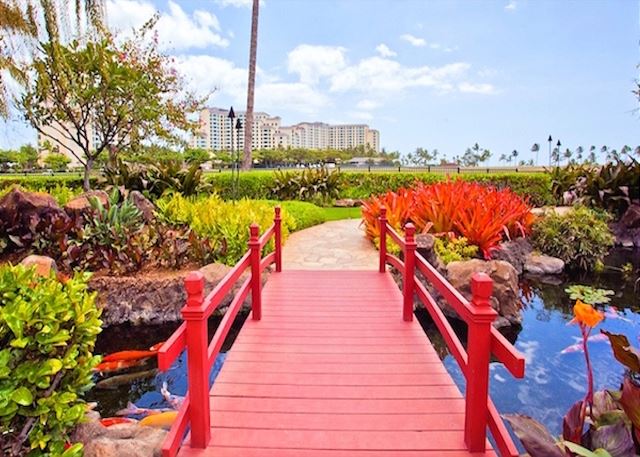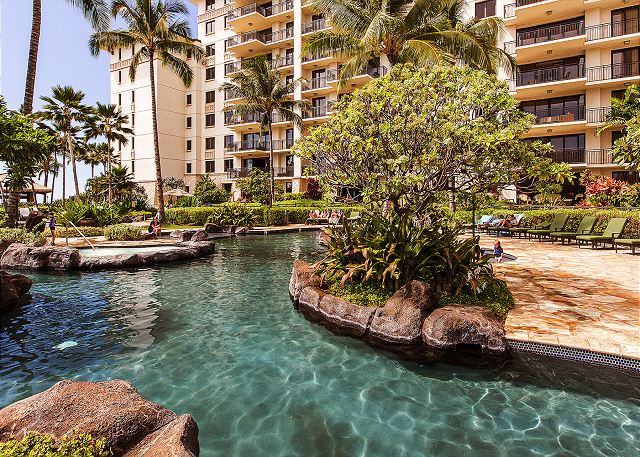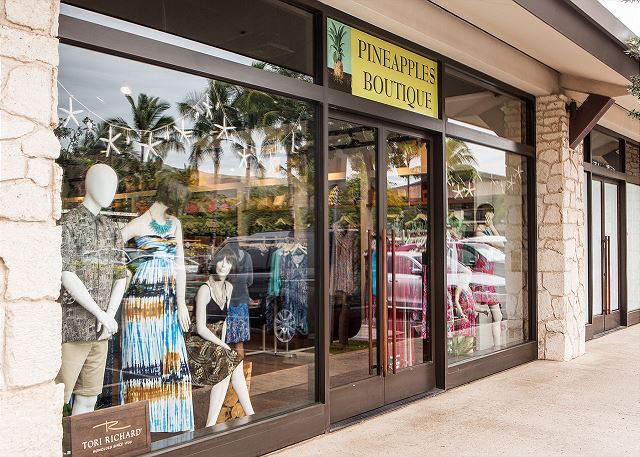 Book with confidence! This vacation rental is a LEGAL Oahu vacation rental operating in a Resort Zoned District and is not affected by the passage of Bill 89.
LIVE CALENDAR: If the calendar shows as available, the property IS available and can be booked INSTANTLY online 24/7. This listing and availability are updated in real-time. You can click/tap the calendar tab to see availability. Feel free to contact us should you have any questions prior to booking. (MINIMUM 6 NIGHT STAY)
LOCATION: This Villa is located on the 9th floor of the Beach Tower at the Beach Villas at Ko Olina right on Lagoon 2.
Beachfront Living at its finest! This 2 bedroom, 2 bath Villa is located in the beautiful Ko Olina Resort on the quiet West side of Oahu. The Beach Villas are the newest, and only, beachfront condominiums available on the island in 25 years. Everything here at the Beach Villas meets and exceeds Enhanced First Class Standards of Hospitality. From the Port Cochere, where you are greeted by the Aloha Team and friendly Concierge, to the lush landscaping throughout the resort, this truly is where rainbows end and your passion for living begins.
You can get that passion ramped up in the Fitness Center, located on the first floor overlooking the amazing lap pool. It boasts top of the line exercise equipment, a private Pilates room as well as his/hers saunas and steam rooms. The Lap Pool is perfect for an early morning workout or leisurely afternoon nap. The Lagoon Pool provides a safe and fun place for the kids to swim all day and features its own sand bottom that the little ones will love! There are three Jacuzzis to melt into after a day on the Ted Robinson Golf Course located across the street! The amenities don't end there. The Ko Olina Resort is nothing short of pristine. The four man-made lagoons are connected by a walking path perfect for that romantic sunrise or sunset stroll. The sand is white, the water is clear and your body is relaxed. There are outstanding restaurants within walking distance (Roy's Restaurant, Chuck's Steakhouse & Paradise Cove Luau to name a few). There is also a marina offering snorkel/fishing day trips so you have tales to tell when you get home!
The amenities and outdoor spaces at Ko Olina are not the only wonderful things you will be enjoying during your stay. This beautiful villa's Designer furnishings represent the Island Lifestyle that is both luxurious and comfortable. The views from every room are sensational - you don't even have to get out of bed in the Master Bedroom to see the glistening blue ocean! Open up the pocket doors to the lanai and the transition from indoor to outdoor living is seamless. Flat screen LCD televisions in every room, broadband internet with FREE WiFi throughout the villa, an all in one printer, scanner, copier, and fax machine, and a fully equipped kitchen featuring a Reverse Osmosis Water Filter offer all the comforts of home. Enjoy unobstructed, unforgettable sunsets from your spacious lanai and see the occasional whale breach right off the coast! The views alone are worth a million dollars - your vacation memories here… priceless.
*This property is privately owned and is professionally managed by Love Hawaii Villas.
ADDITIONAL INFORMATION AND DISCLOSURES:
1. Rates and fees are subject to change. 6-night minimum stay required
2. This vacation home has been registered as a Transient Accommodation with the State of Hawaii – HAWAII TAX ID # TA 084-972-9536-01
3. 92-102 Waialii Pl., #B-906, Kapolei HI 96707
NOTICE FROM THE BEACH VILLA ASSOCIATION: The Lap Pool will be closed Sep. 16 - Dec. 20, 2019 for refurbishing and work will take place Mon-Fri between 7:30am - 5:30pm. The larger Lagoon Pool with two Jacuzzi spas, BBQ grills and beach bar is open daily 8am - 9pm and accessible by all Guests.
*Additional taxes and fees will be applied to the rental rate. Enter dates and refresh pricing to review total costs.
| | Nightly | Weekly |
| --- | --- | --- |
| November 22 - November 30, 2019 | $469 | $3,283 |
| December 01 - December 19, 2019 | $309 | $2,163 |
| December 20 - January 06, 2020 | $999 | $6,993 |
| January 07 - January 31, 2020 | $449 | $3,143 |
| February 01 - February 29, 2020 | $595 | $4,165 |
| March 01 - March 31, 2020 | $595 | $4,165 |
| April 01 - April 30, 2020 | $595 | $4,165 |
| May 01 - May 31, 2020 | $595 | $4,165 |
| June 01 - June 30, 2020 | $595 | $4,165 |
| July 01 - July 31, 2020 | $595 | $4,165 |
| August 01 - August 15, 2020 | $595 | $4,165 |
| August 16 - August 31, 2020 | $595 | $4,165 |
| September 01 - September 30, 2020 | $395 | $2,765 |
| October 01 - October 31, 2020 | $395 | $2,765 |
| November 01 - November 30, 2020 | $399 | $2,793 |
Air Conditioning (Central)

Dolphin & Whale Watching Cruises

Hospitals & Medical Services
Thank you for entering your review. The review will become available to the system shortly.
Great Vacation Spot
Rating:
Review Date: 05/31/2019
The place was clean and had plenty of space for my family of 5. Just about everything was provided for the place and some items for the beach/lagoon. I would definitely recommend staying here and will most likely stay here on my next visit.
Beautiful Condo with Amazing Views!
Rating:
Review Date: 05/23/2019
We had such a great time in Ko'Olina! Typically we visit Maui but have heard so many great things about this gem. With two children 3 and 5 years old we couldn't have made a better choice! The room was very spacious with phenomenal views and spectacular sunsets. Plenty of beach gear was provided and the staff was great to deal with. Suzanne and Anthony were very helpful and friendly. The lagoons are perfect for children of all ages and the break they give from the waves makes it so much safer to be in! We will absolutely return to Ko'Olina Beach Villas. My only hope is that when we do I would check to see if the construction of Stlantis has begun. Unfortunately this would temporarily impact this condo in paradise. We are so pleased and already recommending to all our friends and family!
Wonderful Time!
Rating:
Review Date: 11/26/2018
I am so glad we chose this Villa in this location for our vacation. It was beautiful, everything was clean and in order, the location was perfect, the amenities at the Ko Olina Beach Villas are great, the access to the beach and water was spot on. We had everything we needed to start a great vacation. A huge thank you to all the staff members we encountered. Every single person was genuinely happy, friendly, and willing to assist. Thank you!
Summer Break
Rating:
Review Date: 08/04/2018
We spent just over a week in this condo and it was amazing! The whole booking process was smooth, greeted upon check-in and arranged a late check out.Everyone was so accommodating and professional. The location is absolutely perfect. We will definitely rent this condo again!
Will be back
Rating:
Review Date: 06/18/2018
I am so glad we chose the Beach Villa instead of a hotel. We had all the comforts of home, plus an amazing view and it was quiet, no screaming kids, or maintenance people. When we return to Oahu, will will definitely stay here again!
Great Getaway
Rating:
Review Date: 05/01/2018
We love the Beach Villas at Ko Olina! Our family of 4 stayed comfortably in the 2 bedroom villa with complete kitchen. The views of the beach below were awesome! I don't know why you would want to stay anywhere else! Munro and his team were awesome getting us checked in and oriented. Got to LOVE it!
Hawaii at its Best
Rating:
Review Date: 04/21/2018
Beautiful condo and an amazing sunset view. Loved the lagoon and the quiet yet short distance from the bustle of Wakiki. Would definitely come back!
Beautiful spot!
Rating:
Review Date: 04/10/2018
The condo is perfect and is exactly as described.

The lagoon is beautiful and perfect for swimming. We were lucky to experience some really nice snorkeling too. Very handy to have the beach bar there too.

We enjoyed going for walks along the other lagoons and checking out the other resorts.

We would definitely come back!
Awesome experience!
Rating:
Review Date: 03/19/2018
Wow! We just returned from a week stay here (2 adults, 3 kids) and it was fantastic. The condo is exceptionally nice and is finished with high end appliances and appointments. We weren't sure what to expect, so we brought things we thought we'd need, but all of it ended up already being there! Location is awesome - nice (relatively quiet) pool, and the beach/lagoon is amazing. The management company was great too - we only had one small issue with the Wifi and they had it fixed quickly. I'd *highly* recommend this place! It is much quieter and relaxed than the big hotels and it was perfect for our family.
Great Condo
Rating:
Review Date: 02/20/2018
What a view! This was perfect for our family of 5. The staff were great and very helpful. I would recommend this condo and resort.
Best Place in Oahu
Rating:
Review Date: 10/10/2017
We've traveled to all the Hawaiian islands. We prefer Oahu. We love KoOlina and for the last 6 or 7 years have been coming back to the Beach Villas. We think it is the best place to stay for a great price. I don't like telling people about it because I want to keep it my secret. Totally awesome, lots of beach and calm lagoon waters. Just perfect. Beach Villas are done well and very high end at the cost of an average hotel, but you get so much more.
Your request has been sent. We look forward to meeting all your vacation needs!