b-904-hale-kai-ko-olina-beach-villa
Hale Kai Ko Olina Beach Villa (B904) | Ocean View Resort Vacation Rental in Kapolei, HI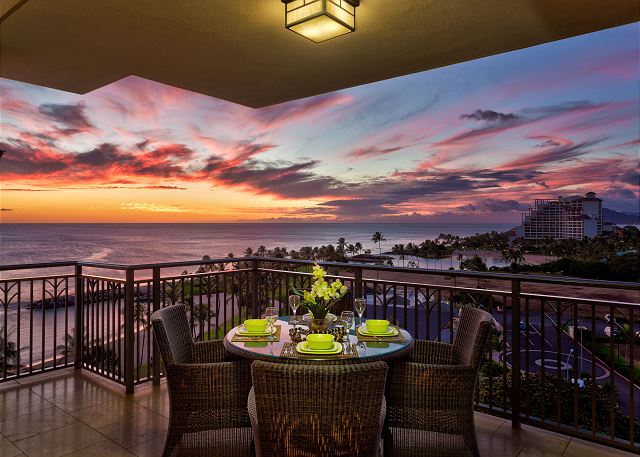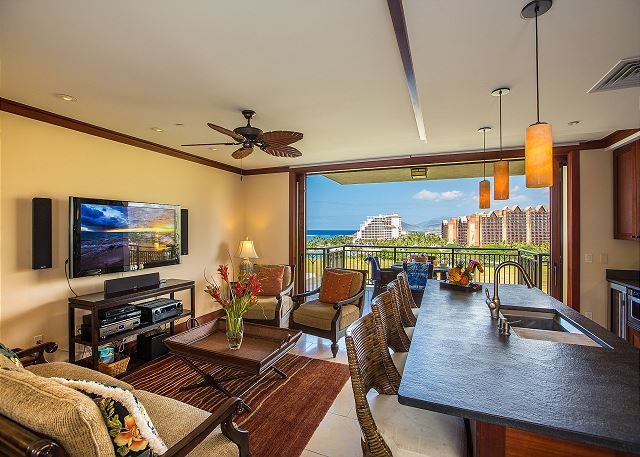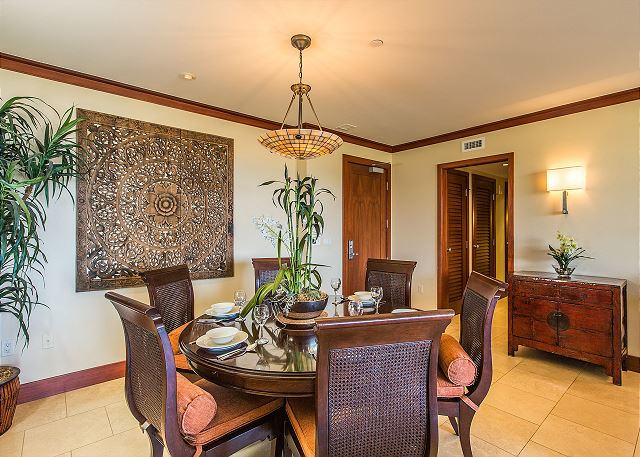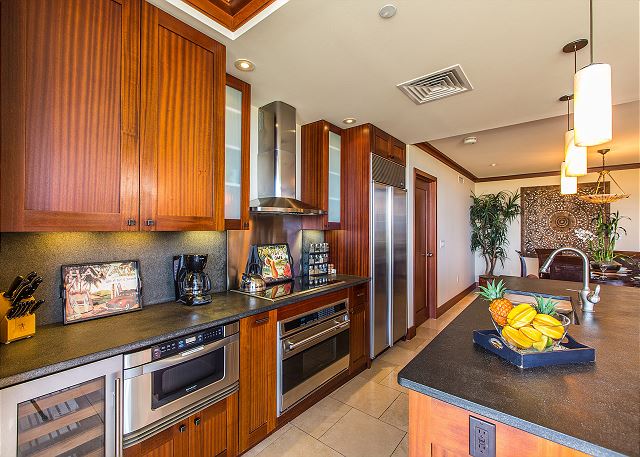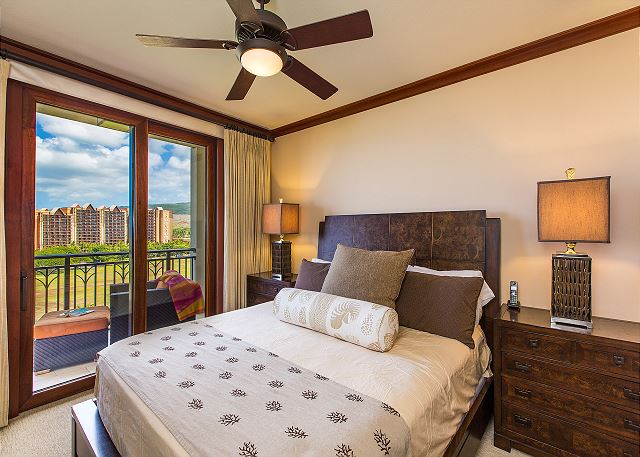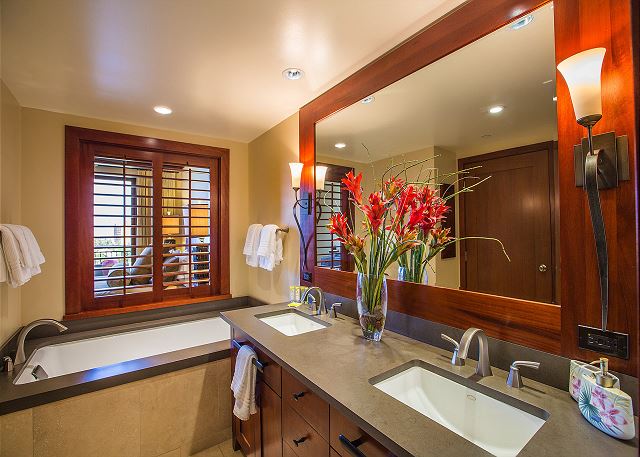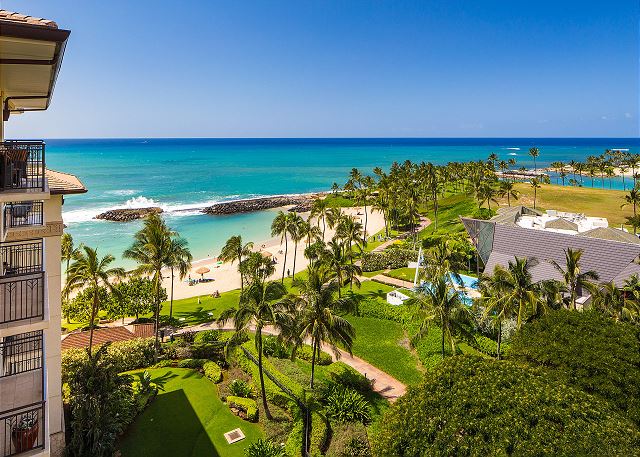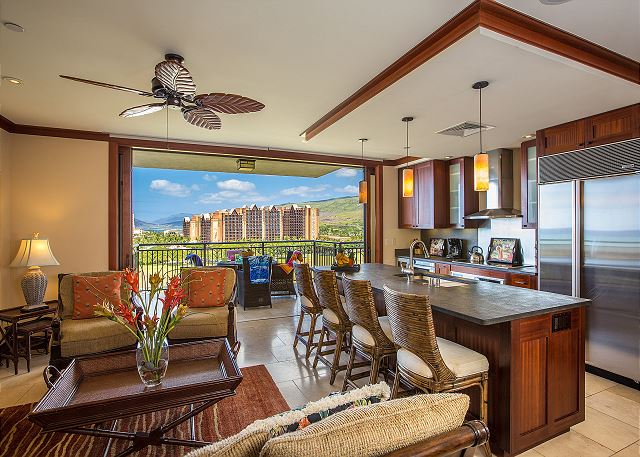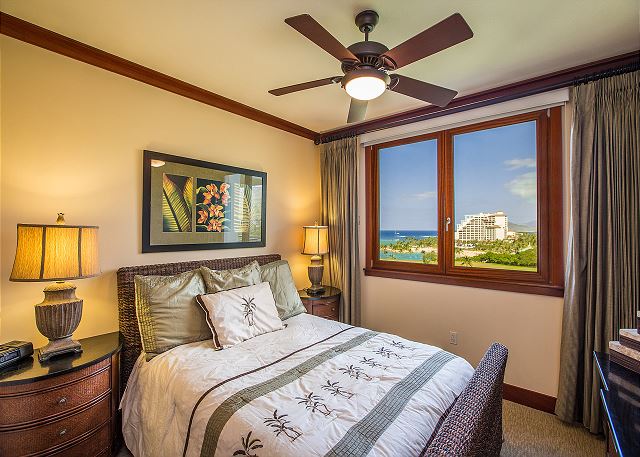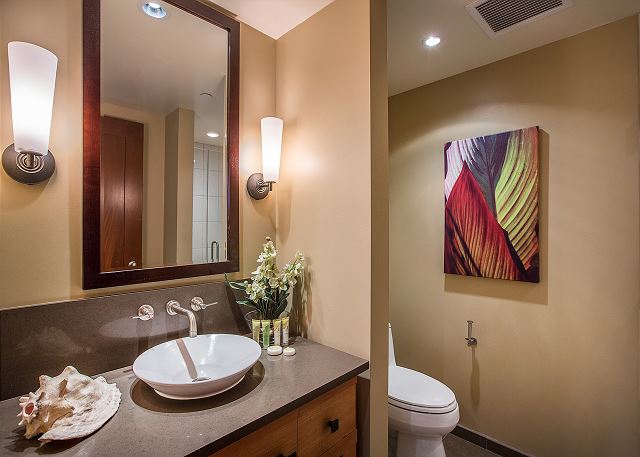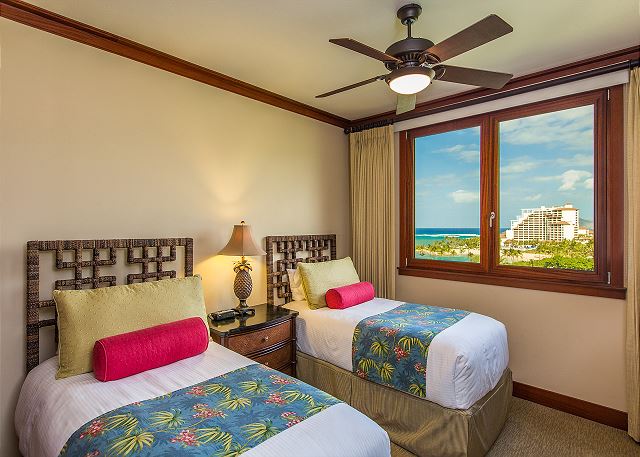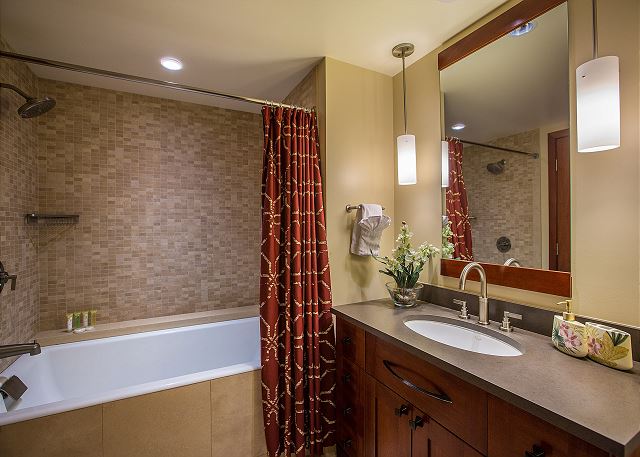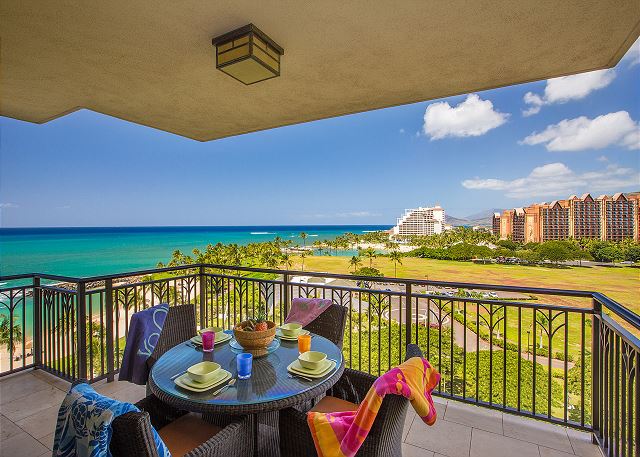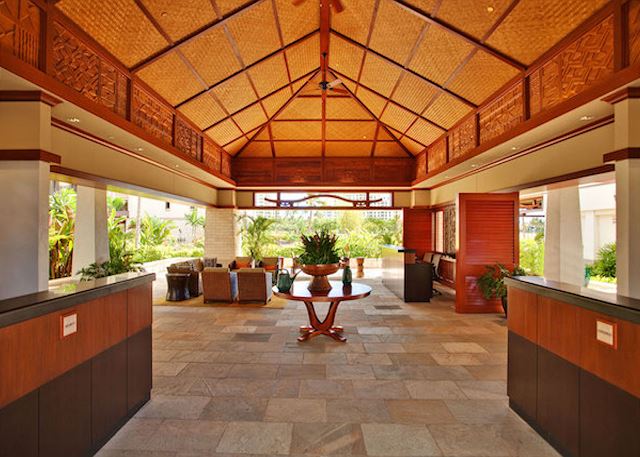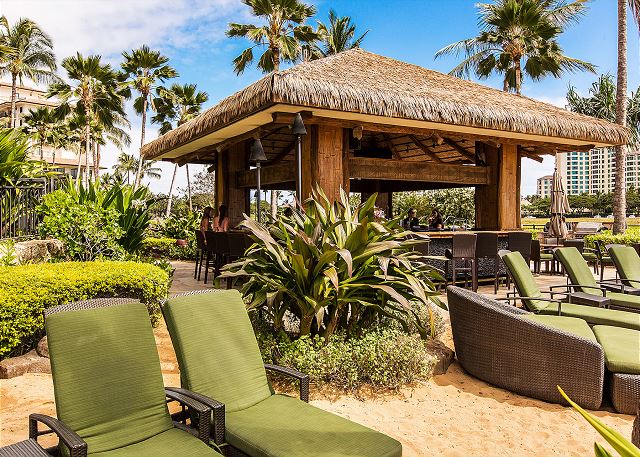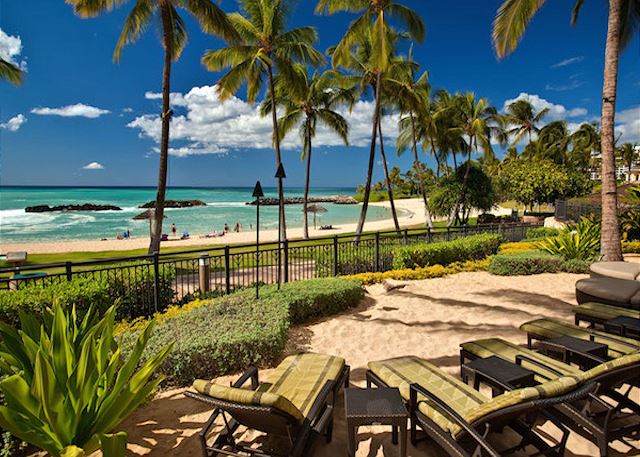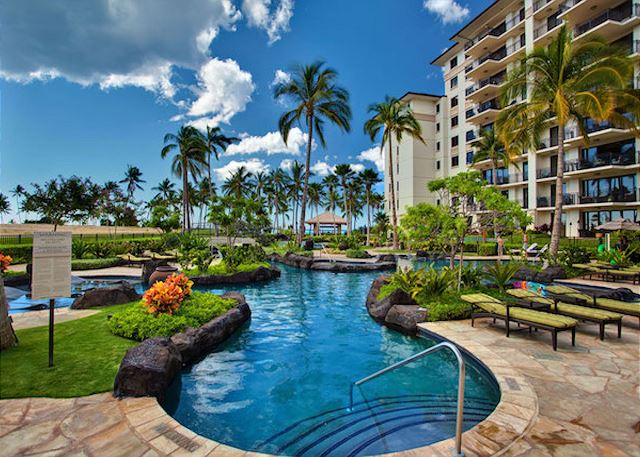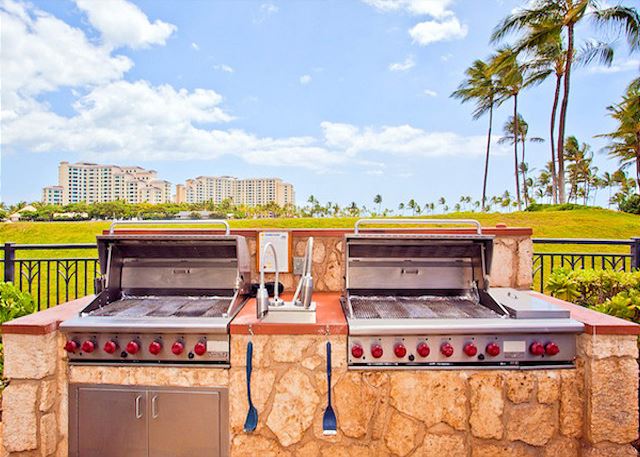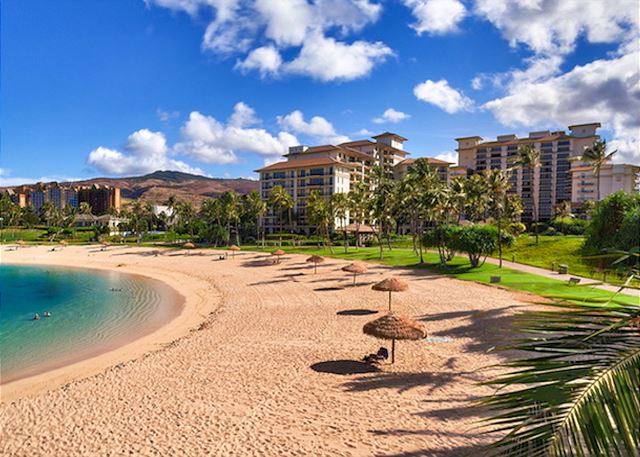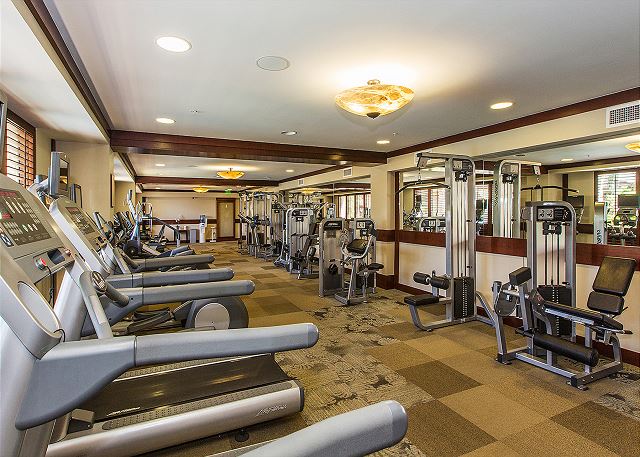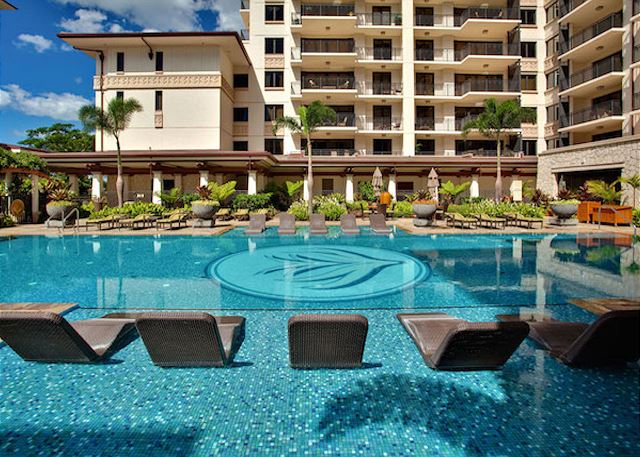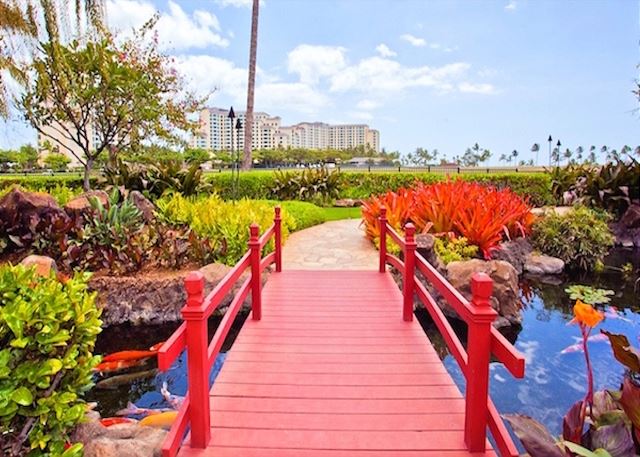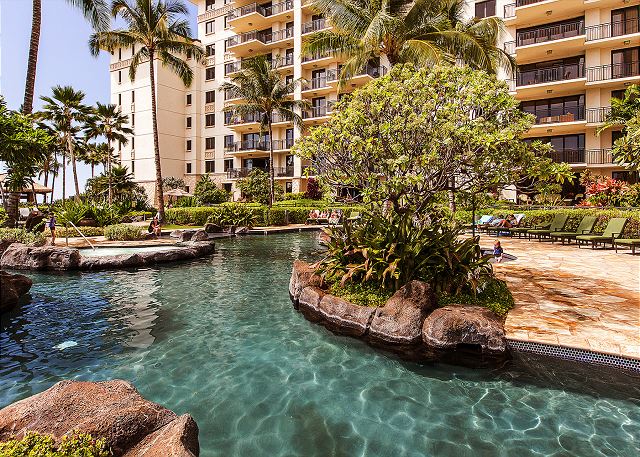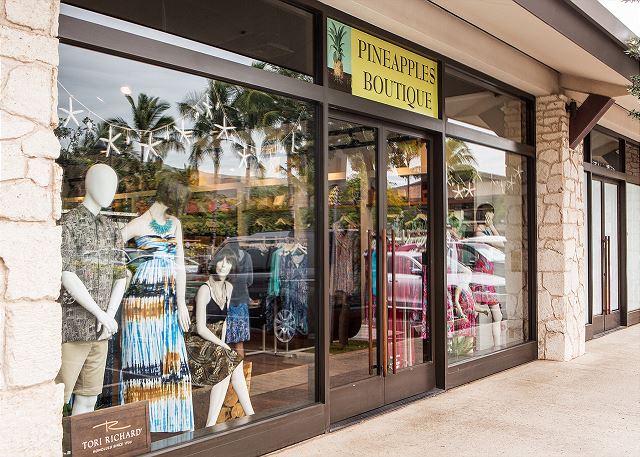 LIVE CALENDAR: If the calendar shows as available, the property IS available and can be booked INSTANTLY online 24/7. This listing and availability are updated in real-time. You can click/tap the calendar tab to see availability. Feel free to contact us should you have any questions prior to booking. (MINIMUM 6 NIGHT STAY)

LOCATION: This Villa is located on the 9th floor of the Beach Tower at the Beach Villas at Ko Olina right on Lagoon 2.

Beachfront Living at its finest! This 3 bedroom, 3 bath Villa is located in the beautiful Ko Olina Resort on the quiet West side of Oahu. The Beach Villas are the newest, and only, beachfront condominiums available on the island in 25 years. Villa includes master bedroom with king bed and attached master bathroom. 2nd bedroom has queen bed and 3rd bedroom has 2 twins which can be converted to a king upon request. (Central AC)

You can get that passion ramped up in the Fitness Center, located on the first floor overlooking the amazing lap pool. It boasts top of the line exercise equipment, a private Pilates room as well as his/hers saunas and steam rooms. The Lap Pool is perfect for an early morning workout or leisurely afternoon nap. The Lagoon Pool provides a safe and fun place for the kids to swim all day and features its own sand bottom that the little ones will love! There are three Jacuzzis to melt into after a day on the Ted Robinson Golf Course located across the street! The amenities don't end there. The Ko Olina Resort is nothing short of pristine. The four man-made lagoons are connected by a walking path perfect for that romantic sunrise or sunset stroll. The sand is white, the water is clear and your body is relaxed. There are outstanding restaurants within walking distance (Roy's Restaurant, Chuck's Steakhouse & Paradise Cove Luau to name a few). There is also a marina offering snorkel/fishing day trips so you have tales to tell when you get home!

The amenities and outdoor spaces at Ko Olina are not the only wonderful things you will be enjoying during your stay. This beautiful villa's Designer furnishings represent the Island Lifestyle that is both luxurious and comfortable. The views from every room are sensational - you don't even have to get out of bed in the Master Bedroom to see the glistening blue ocean! Open up the pocket doors to the lanai and the transition from indoor to outdoor living is seamless. Flat screen LCD televisions in every room, broadband internet with FREE WiFi and a fully equipped kitchen featuring a Reverse Osmosis Water Filter offer all the comforts of home. Enjoy unobstructed, unforgettable sunsets from your spacious lanai and see the occasional whale breach right off the coast! The views alone are worth a million dollars - your vacation memories here… priceless.

*This property is privately owned and is professionally managed by Love Hawaii Villas.

ADDITIONAL INFORMATION AND DISCLOSURES:

1. Rates and fees are subject to change. 6-night minimum stay required

2. This vacation home has been registered as a Transient Accommodation with the State of Hawaii – HAWAII TAX ID # TA-005-492-7360-01
*Additional taxes and fees will be applied to the rental rate. Enter dates and refresh pricing to review total costs.
| | Nightly | Weekly |
| --- | --- | --- |
| February 01 - February 28, 2019 | $495 | $3,465 |
| March 01 - April 15, 2019 | $525 | $3,675 |
| April 16 - May 31, 2019 | $545 | $3,815 |
| June 01 - June 30, 2019 | $695 | $4,865 |
| July 01 - August 15, 2019 | $695 | $4,865 |
| August 16 - September 30, 2019 | $575 | $4,025 |
| October 01 - October 31, 2019 | $575 | $4,025 |
| November 01 - November 21, 2019 | $595 | $4,165 |
| November 22 - November 30, 2019 | $599 | $4,193 |
| December 01 - December 19, 2019 | $595 | $4,165 |
| December 20 - January 06, 2020 | $1,495 | $10,465 |
| January 07 - January 31, 2020 | $695 | $4,865 |
| February 01 - February 29, 2020 | $695 | $4,865 |
Air Conditioning (Central)

Dolphin & Whale Watching Cruises

Hospitals & Medical Services
Thank you for entering your review. The review will become available to the system shortly.
A New Year's Family Getaway
Rating:
Review Date: 01/11/2019
Enjoyed staying in KoOlina and our beach villa condo. The area is so beautiful. The condo worked out perfectly for our family because each person got their own bedroom/bathroom. The condo was very clean but some of the living room furniture is a bit worn, specifically the pillows. But this didn't deter from our vacation. One of the tv in the bedrooms, had to be replaced. Suzanne was extremely helpful in getting the issue resolved. We hope to come back to KoOlina one day soon!!! We had such a relaxing getaway. Mahalo!
Vacation in Paradise!
Rating:
Review Date: 11/11/2018
Astonishing view! Great condo for everyone having their own bed & bath. Well equipped. Mike was always very accommodating & quickly got the one item that was missing and had the one shower fixed right away.Thanks Mike for everything! Only condo suggestion would be to replace master bedroom carpet & other bedroom TV that didn't work properly. Not a deal breaker but nice if you have one sports lover and one not. Loved the location ...quieter than Waikiki and a reasonable distance from everywhere we went. Loved the walking/running path along the beachfront. Within walking distance of great eating and shopping places. The pools were great and well maintained. The beach and lagoons were awesome! Definitely a perfect spot for our anniversary family vacation!
Wonderful vacation at Beach Villas
Rating:
Review Date: 10/25/2018
Easy to book and easy check in. Beautiful views and accommodations.
Amazing vacation!
Rating:
Review Date: 10/21/2018
Amazing. Great service, view, amenities, etc. As long as the new Atlantis doesn't impact the view, I'd definitely return.
It was beyond our expectations
Rating:
Review Date: 10/20/2018
Thank you for a peaceful and comfortable place to stay. It was beyond our expectations.
Great Accommodations, Staff, and a World Class View
Rating:
Review Date: 09/17/2018
Celebrated our 50th anniversary at the best place on island. Great accommodations, staff, and a world class view. Thanks for all.
Creat View!!! Excellent Condo!!
Rating:
Review Date: 09/17/2018
Celebrated 40th anniversary. Great view!!! Excellent condo!! Looking forward to coming back.
SUPERB KO'OLINA CONDO (OAHU)
Rating:
Review Date: 09/08/2018
Unit B-904 at the Ko'Olina Beach Villas is professionally managed by Love Hawaii. The unit is quiet, clean, easily accessible, has an excellent view, enough space for 6+ adults, parking, includes everything you'll need, and the building has excellent pool, spa, fitness center & lagoon access. The only things I would change about this unit/experience are:
1/ most of the furniture in the unit is really old, has some stains, deflated cushions on couch, chairs, etc.,
2/ the beds have mattresses that are way too soft for anyone that likes to take care of their backs (not sure if because they are old/worn or just cheap soft mattresses), and
3/ the A/C works wonderfully in the master bedroom (consistently gets cold quickly and stays cool if left at 74-76 degrees; however the living room/guest rooms A/C unit is horrible - it takes hours to get cooled down in those rooms even when set low. If you set it at 76 or higher, the actual temperature stays around 80 inside and won't go down. If you set it at 72, it will eventually - after 4-5 hours, get down to about 76 inside. This is with having all the doors and windows closed and curtains drawn as required. If you open the doors, the unit goes off which is fine and expected. We contacted mgmt during our stay but they basically said it was because we ran the clothes washer/dryer (which was running when maintenance came but had not otherwise been running before that day so this really wasn't the issue) and they didn't do anything to help situation. It was ok as temperatures outside were only in low 80s.
I would highly suggest that Love Hawaii ensure the owner invests in new furniture and/or makes some repairs, replaces cushions on chairs, couches and replaces mattresses with better/firm mattresses. And FIX A/C!!
This is short term rental after all, so we can't complain much. But these were only small issues that were disappointing and distracting for our group.
Wonderful Location, Beautiful Villa
Rating:
Review Date: 08/25/2018
Wonderful location, beautiful Villa! Hope to be back.
Fantastic Place and View!
Rating:
Review Date: 08/22/2018
Leaving just in time to let Hurricane Lane chase us back to CA. Fantastic place and view! All of us so enjoyed our visit here. We will be back!
Fantastic condo with a great view
Rating:
Review Date: 07/21/2018
Had a wonderful time! Fantastic condo with a great view. Thank you!! :)
Wonderful
Rating:
Review Date: 06/03/2018
Wonderful stay, beautiful condo and grounds. Perfect for my family getaway. The service was very good and efficient!!!
We loved it!
Rating:
Review Date: 05/30/2018
Away from busy downtown but still close enough to go in town easily. The unit is beautiful with wonderful sunset views every night. Very comfortable for our family of 7, 4 adults and 3 kids. The pools are well maintained and beautiful. The lagoon are perfect for families and easily accessible. The place is picture perfect!
Excellent first trip to Hawaii!
Rating:
Review Date: 05/13/2018
Thank you for an excellent first trip to Hawaii!
Ko Olina
Rating:
Review Date: 01/31/2018
The unit is spacious, great kitchen, very nice furniture. Floors and carpet were not clean, upon request they were mopped and carpets were cleaned. They also supplied cleaning materials and vacuum. The view is beautiful.
Great Location Made for a Great Vacation
Rating:
Review Date: 01/07/2018
We really enjoyed our stay in 904 b. The booking process and the email/text communication with Amber and Munro were great. Unfortunately Crystal, our check in concierge, was not very helpful. She seemed unfamiliar with the property—especially the parking garage. The only other negative was spotty WiFi which required numerous resets (easy to do in the master bedroom closet). Although the rental fee was expensive for Xmas week, the view from the huge lanai was worth every penny. We are especially grateful that Melanie was able to grant us a late 8pm check out at no charge. Mahalo!
Resting Comfortably in Paradise
Rating:
Review Date: 11/13/2017
Awesome location, view, facilities and condo! First class all the way! We were so happy to have stayed about from all the hustle and bustle of the three major hotels in walking distance from your property. Quiet and relaxing and enough to keep the 6 year old and the 70+ year-olds happy.
loved Ko Olina
Rating:
Review Date: 10/26/2017
I would highly recommend this resort/condo to anyone. We had a marvelous stay; grounds were well maintained, staff was so friendly and helpful, condo was well equipped and comfortable, balcony had an amazing view, so spacious, I could go on and on. We are already planning our next trip.
The condo was everything we had dreamed it would be
Rating:
Review Date: 08/18/2017
Love Love our vacation!!! The condo was everything we had dreamed it would be. The view was amazing. Thank you for sharing it with us!!!
Your request has been sent. We look forward to meeting all your vacation needs!